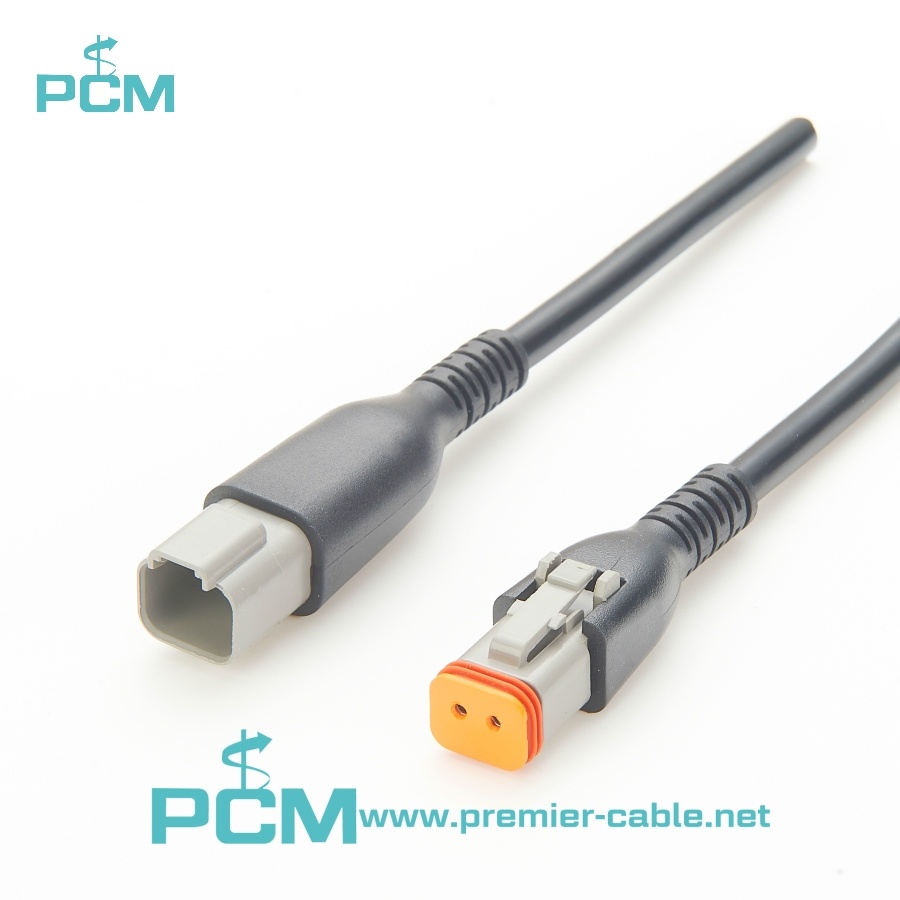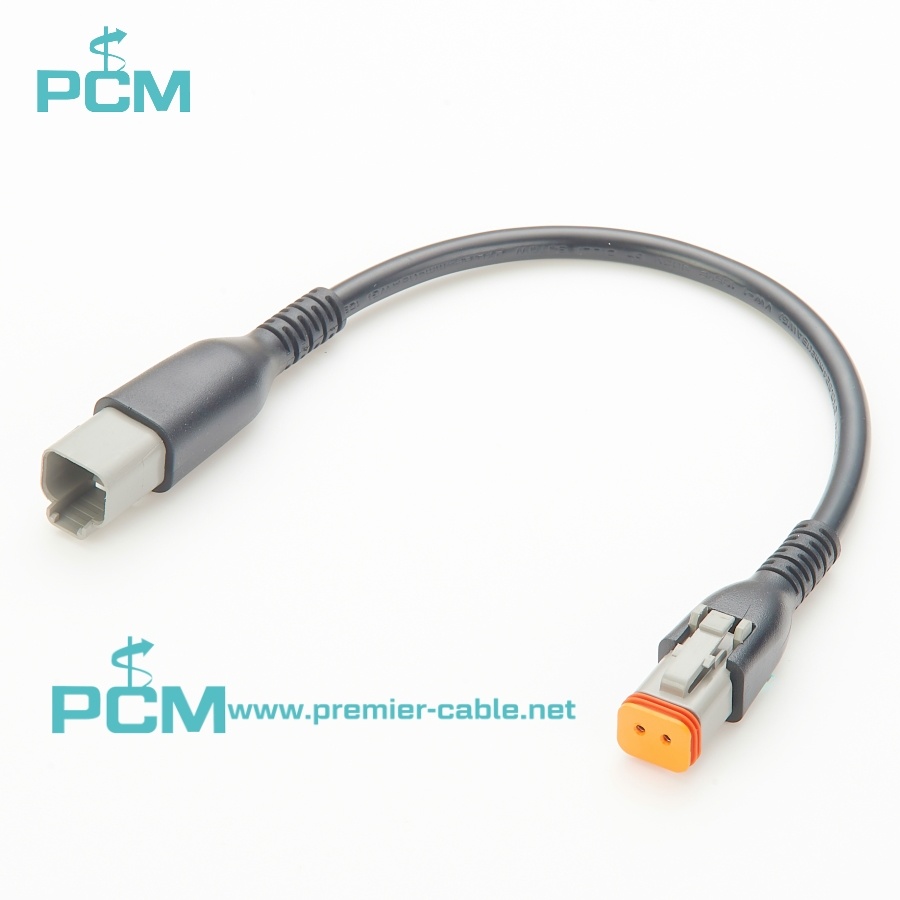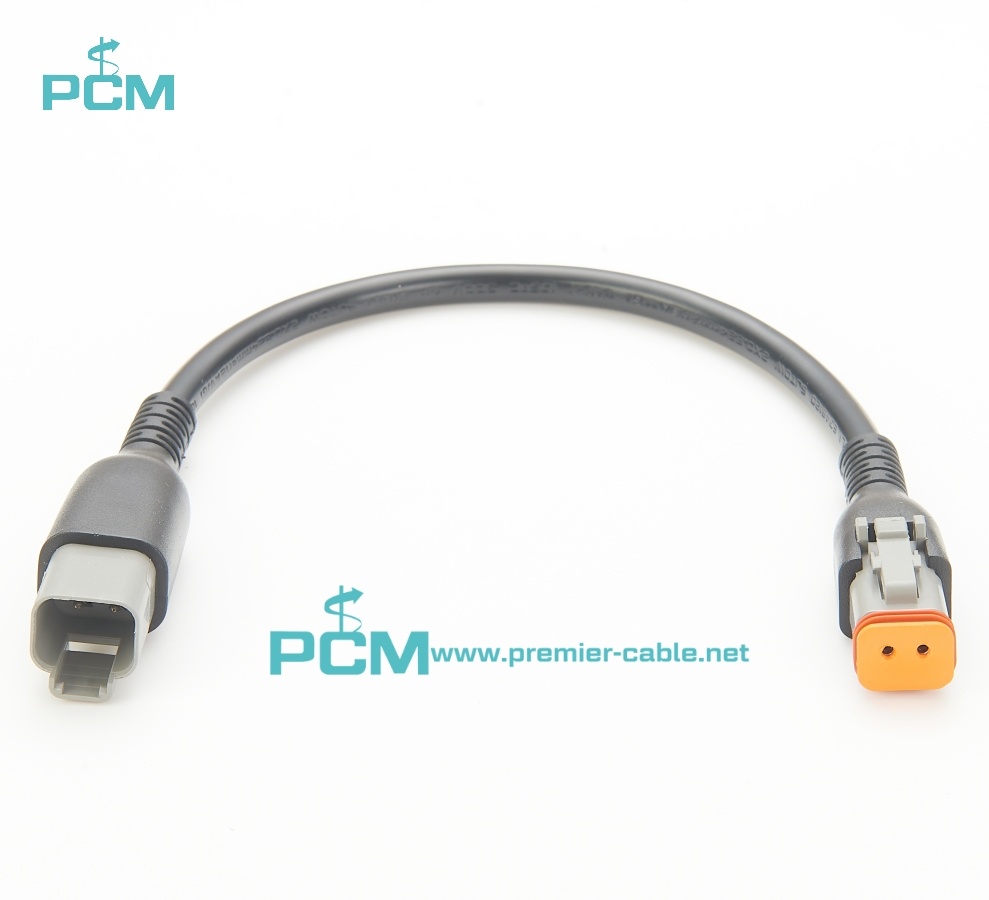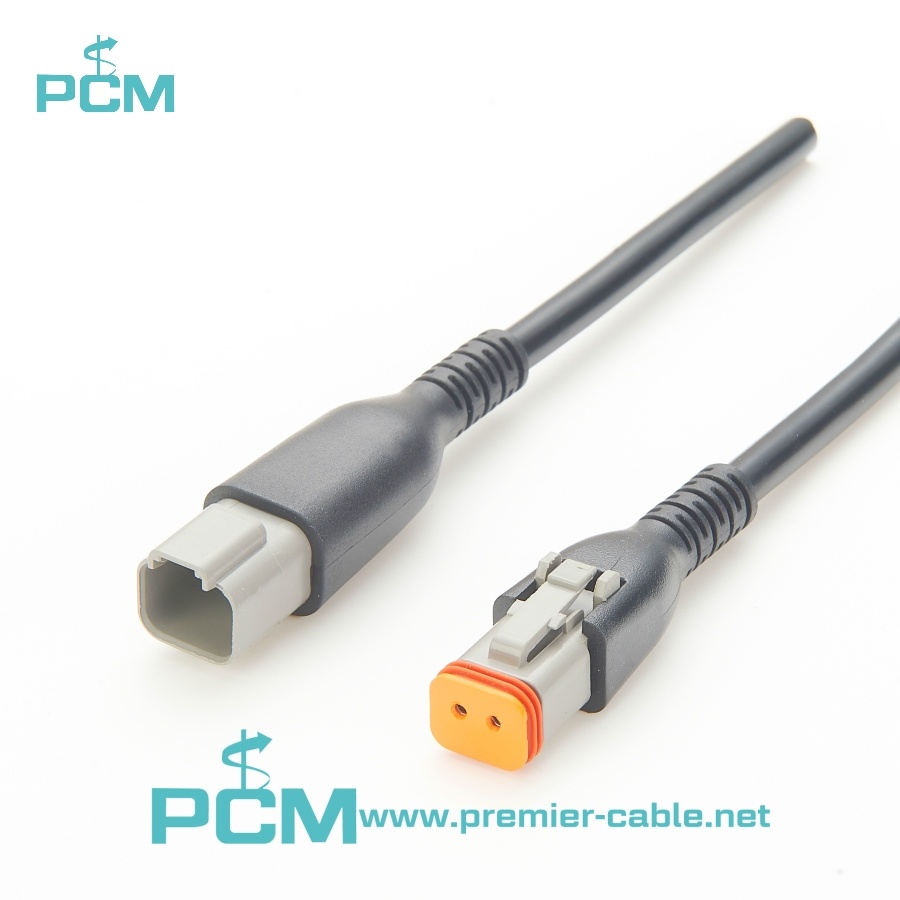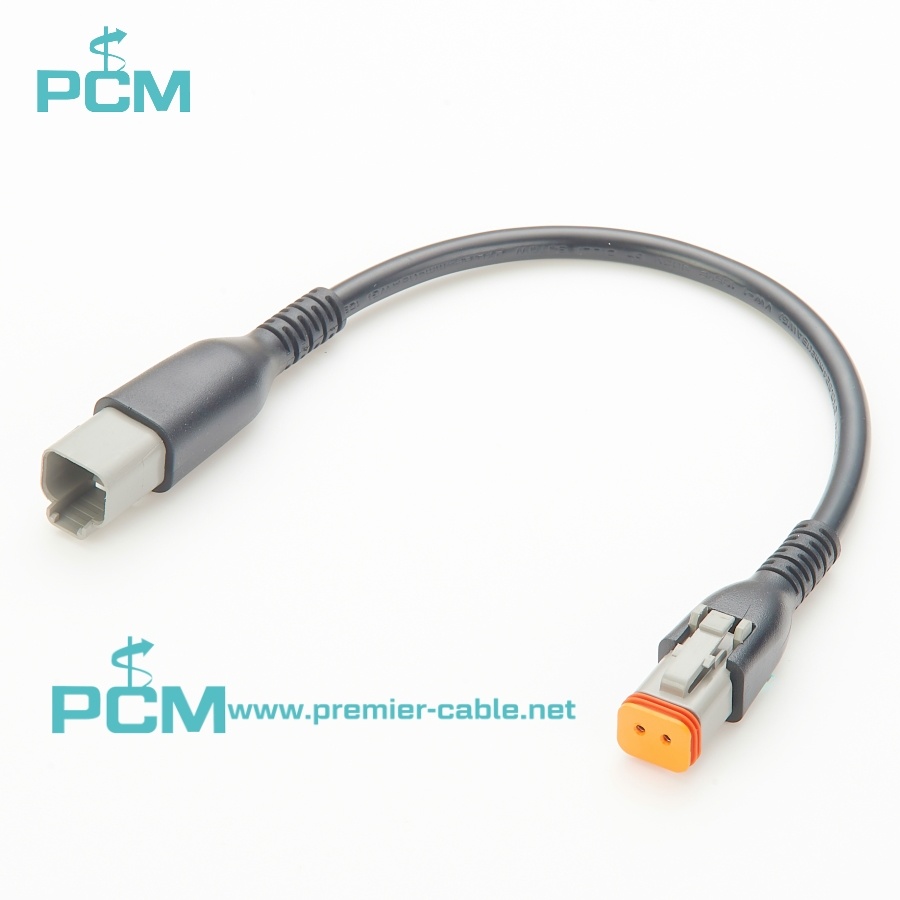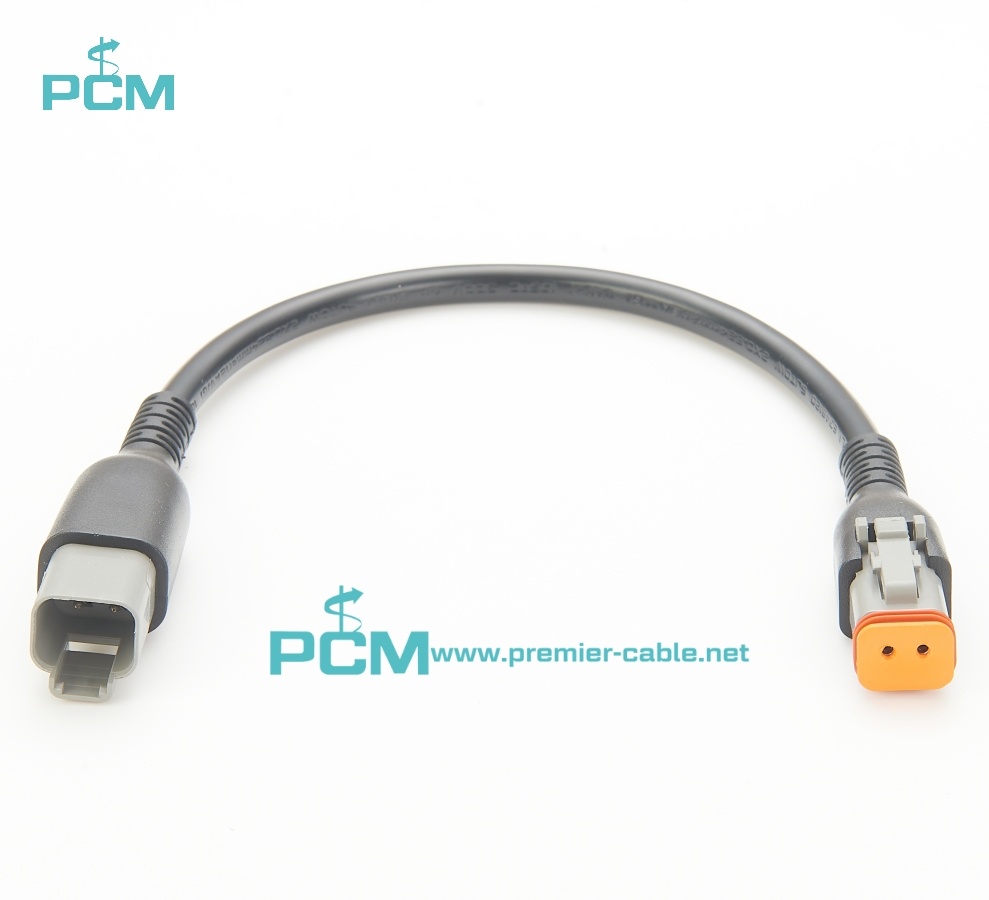 Deutsch DT04-2P DT06-2S Connector Wire Cable
Deutsch DT06-2S Male Solenoid Connector Wire Leads, Extension Cable for Hydraulic Multiplier Valves
---
Deutsch DT04-2P DT06-2S Connector Wire cable
Deutsch DT06-2S Male Solenoid Connector Wire Leads
Extension Cable for Hydraulic Multiplier Valves

Deutsch DT06-2S IP67 Molded Extension Cable

Deutsch DT06-2S lead Two Way Plug with cable
2 Pin 2-Way Connector DT Deutsch DT06-2S
These high-quality J1939 cables are CAN II Compliant with IP67 custom overmolds for the Deutsch DT06 and is made for Extreme Environments.
They have Increased reliability for Agriculture, Marine, Transportation, and Heavy Equipment. They are DT06-2S 2 pin Cables.
These assemblies use original Deutsch DT-06 components.
The bulk cable is RoHS compliant and conforms to the SAE J1939 CAN II specification.