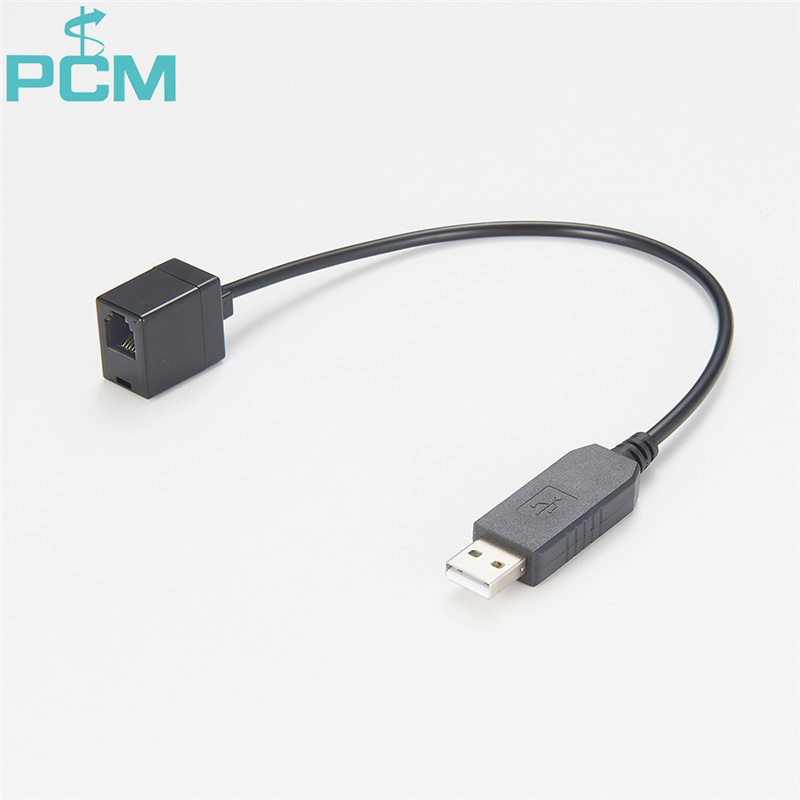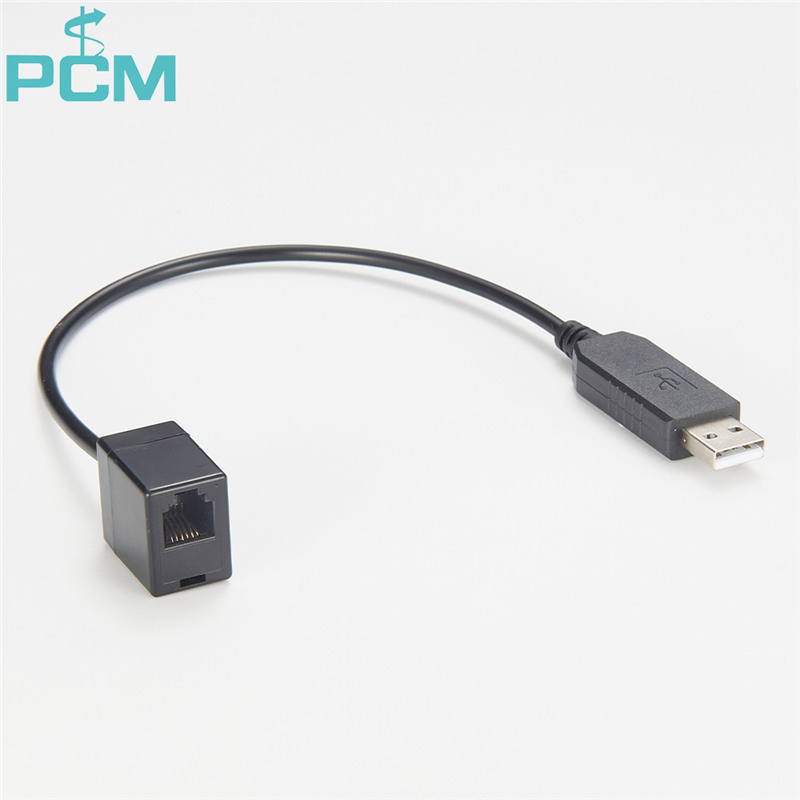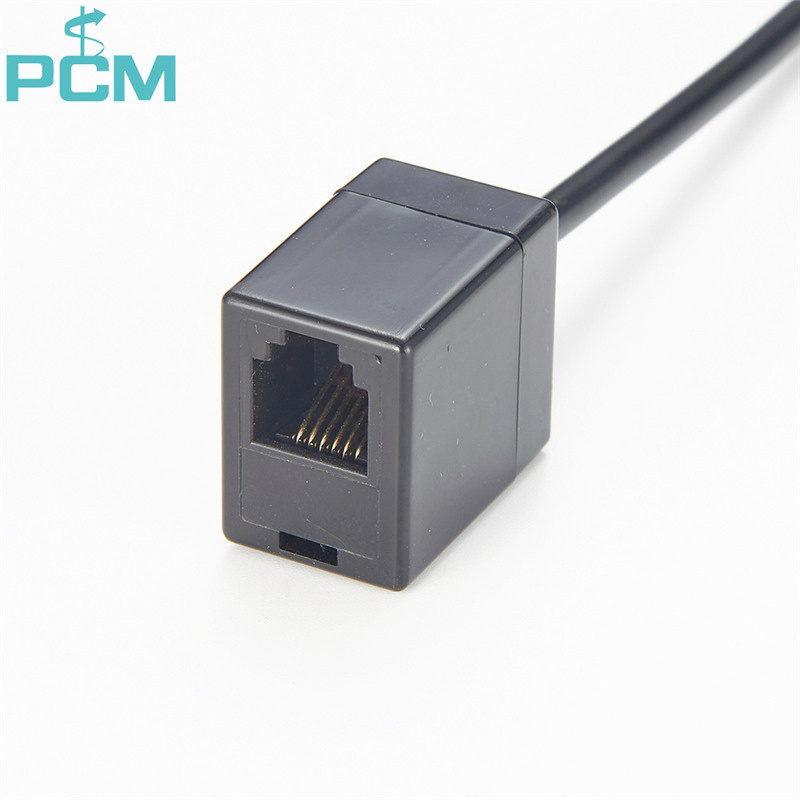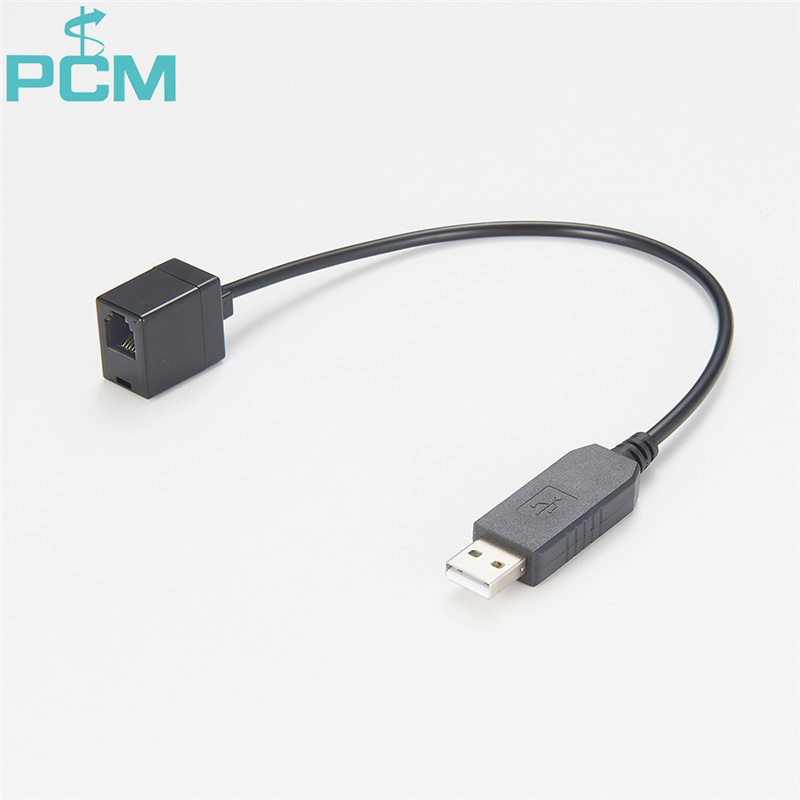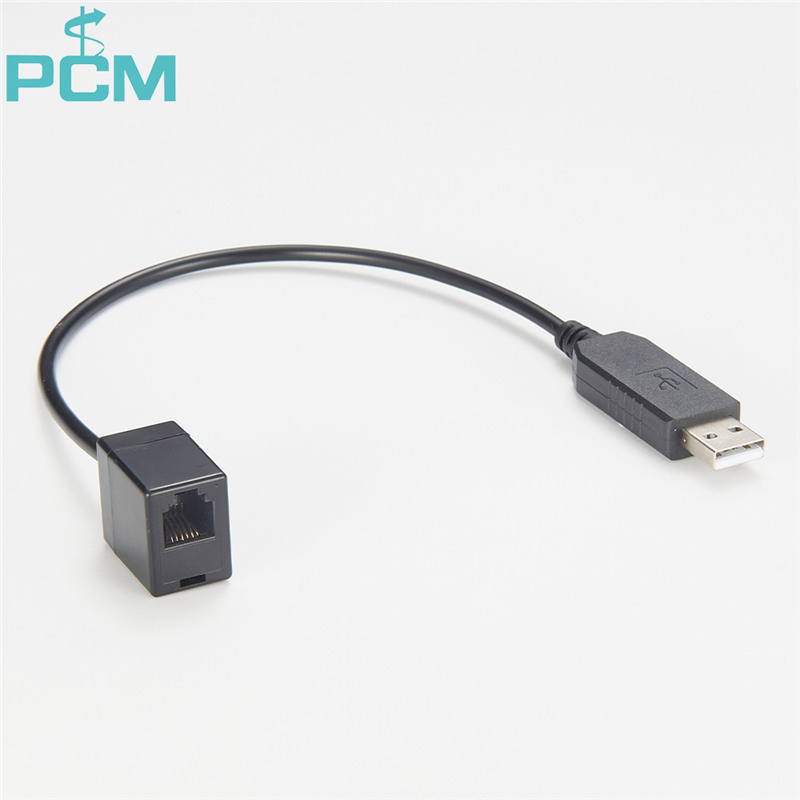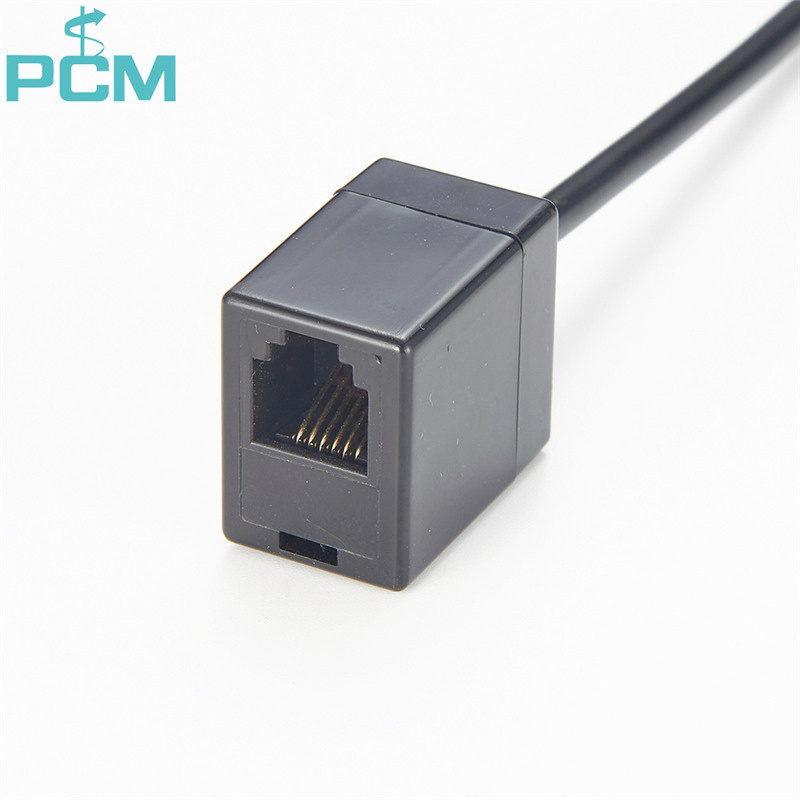 USB to RJ12 6P4C Serial Cable with FTDI Chip
USB to RJ12 6P4C Serial Cable with FTDI Chip
---
USB to RJ12 6P4C Serial Cable with FTDI Chip

Serielles USB-zu-RJ12-6P4C-Kabel mit FTDI-Chip


USB MGSM PROGRAMMING CABLE
Programming Cable FTDI-USB RJ11 RJ12
FTDI USB to RJ12 TTL Serial Cable 3.3v or 5V
USB to RJ12 6P4C Serial Cable with FTDI Chip
USB to 6P6C RJ12 serial converter adapter cable

USB to RJ12 6P6C RS232 FTDI Serial Converter APC PDU Cable for APC UPS 940-0144
Durable molded cable on both ends. Tested to perform as the original PDU 940-0144 Cable
Compatible with APC metered and switched PDU AP78xx, AP79xx, AP86xx, AP88xx, AP89xx, etc
FTDI chipset allows for easy installation on Windows, MacOS, and Linux. Linux has driver installed by default.
Windows automatically downloads the driver from windows update Drivers are available for download if needed

USB-MGSM-PROGRAMMIERKABEL
Programmierkabel FTDI-USB RJ11 RJ12
Serielles FTDI-USB-auf-RJ12-TTL-Kabel 3,3 V oder 5 V
Serielles USB-zu-RJ12-6P4C-Kabel mit FTDI-Chip
USB auf 6P6C RJ12 serielles Konverter-Adapterkabel

USB auf RJ12 6P6C RS232 FTDI Serieller Konverter APC PDU Kabel für APC UPS 940-0144
Strapazierfähiges, geformtes Kabel an beiden Enden. Getestet, um wie das Original-PDU 940-0144-Kabel zu funktionieren
Kompatibel mit APC gemessener und geschalteter PDU AP78xx, AP79xx, AP86xx, AP88xx, AP89xx usw.
Der FTDI-Chipsatz ermöglicht eine einfache Installation unter Windows, MacOS und Linux. Linux hat standardmäßig Treiber installiert.
Windows lädt den Treiber automatisch von Windows Update herunter. Treiber stehen bei Bedarf zum Download zur Verfügung

Câble série USB vers RJ12 6P4C avec puce FTDI

Σειριακό καλώδιο USB σε RJ12 6P4C με τσιπ FTDI


CÂBLE DE PROGRAMMATION MGSM USB
Câble de programmation FTDI-USB RJ11 RJ12
Câble série FTDI USB vers RJ12 TTL 3.3v ou 5V
Câble série USB vers RJ12 6P4C avec puce FTDI
Câble adaptateur convertisseur série USB vers 6P6C RJ12

Convertisseur série USB vers RJ12 6P6C RS232 FTDI Câble PDU APC pour UPS APC 940-0144
Câble moulé durable aux deux extrémités Testé pour fonctionner comme le câble PDU 940-0144 d'origine
Compatible avec les PDU mesurés et commutés APC AP78xx, AP79xx, AP86xx, AP88xx, AP89xx, etc.
Le chipset FTDI permet une installation facile sur Windows, MacOS et Linux. Linux a un pilote installé par défaut.
Windows télécharge automatiquement le pilote à partir de la mise à jour Windows Les pilotes sont disponibles au téléchargement si nécessaire

ΚΑΛΩΔΙΟ ΠΡΟΓΡΑΜΜΑΤΙΣΜΟΥ USB MGSM
Καλώδιο προγραμματισμού FTDI-USB RJ11 RJ12
Σειριακό καλώδιο FTDI USB σε RJ12 TTL 3.3v ή 5V
Σειριακό καλώδιο USB σε RJ12 6P4C με τσιπ FTDI
Καλώδιο προσαρμογέα σειριακού μετατροπέα USB σε 6P6C RJ12

Καλώδιο σειριακού μετατροπέα USB σε RJ12 6P6C RS232 FTDI APC PDU για APC UPS 940-0144
Ανθεκτικό χυτευμένο καλώδιο και στα δύο άκρα. Δοκιμασμένο για απόδοση όπως το αρχικό καλώδιο PDU 940-0144
Συμβατό με APC με μέτρηση και μεταγωγή PDU AP78xx, AP79xx, AP86xx, AP88xx, AP89xx, κ.λπ.
Το chipset FTDI επιτρέπει την εύκολη εγκατάσταση σε Windows, MacOS και Linux. Το Linux έχει εγκατεστημένο πρόγραμμα οδήγησης από προεπιλογή.
Τα Windows πραγματοποιούν αυτόματη λήψη του προγράμματος οδήγησης από την ενημέρωση των Windows Τα προγράμματα οδήγησης είναι διαθέσιμα για λήψη εάν χρειάζεται

USB til RJ12 6P4C seriel kabel med FTDI-chip

USB til RJ12 6P4C seriell kabel med FTDI-brikke


USB MGSM PROGRAMMERINGSKABEL
Programmeringskabel FTDI-USB RJ11 RJ12
FTDI USB til RJ12 TTL seriel kabel 3.3v eller 5V
USB til RJ12 6P4C seriel kabel med FTDI-chip
USB til 6P6C RJ12 seriel konverter adapterkabel

USB til RJ12 6P6C RS232 FTDI seriel konverter APC PDU-kabel til APC UPS 940-0144
Holdbart støbt kabel i begge ender. Testet til at fungere som det originale PDU 940-0144-kabel
Kompatibel med APC-målte og switchede PDU AP78xx, AP79xx, AP86xx, AP88xx, AP89xx osv.
FTDI-chipsæt giver mulighed for nem installation på Windows, MacOS og Linux. Linux har driver installeret som standard.
Windows downloader automatisk driveren fra Windows Update. Drivere er tilgængelige til download, hvis det er nødvendigt

USB MGSM PROGRAMMERINGSKABEL
Programmeringskabel FTDI-USB RJ11 RJ12
FTDI USB til RJ12 TTL seriell kabel 3.3v eller 5V
USB til RJ12 6P4C seriell kabel med FTDI-brikke
USB til 6P6C RJ12 seriell omformer adapterkabel

USB til RJ12 6P6C RS232 FTDI seriell omformer APC PDU-kabel for APC UPS 940-0144
Slitesterk støpt kabel i begge ender. Testet for å fungere som den originale PDU 940-0144-kabelen
Kompatibel med APC-målte og svitsjede PDU AP78xx, AP79xx, AP86xx, AP88xx, AP89xx, etc.
FTDI-brikkesett muliggjør enkel installasjon på Windows, MacOS og Linux. Linux har driver installert som standard.
Windows laster automatisk ned driveren fra Windows Update. Drivere er tilgjengelige for nedlasting ved behov

USB till RJ12 6P4C seriell kabel med FTDI-chip

Cable serial USB a RJ12 6P4C con chip FTDI


USB MGSM PROGRAMMERINGSKABEL
Programmeringskabel FTDI-USB RJ11 RJ12
FTDI USB till RJ12 TTL seriell kabel 3.3v eller 5V
USB till RJ12 6P4C seriell kabel med FTDI-chip
USB till 6P6C RJ12 seriell konverteradapterkabel

USB till RJ12 6P6C RS232 FTDI seriell omvandlare APC PDU-kabel för APC UPS 940-0144
Slitstark gjuten kabel i båda ändar. Testad för att fungera som original PDU 940-0144-kabel
Kompatibel med APC mätt och switchad PDU AP78xx, AP79xx, AP86xx, AP88xx, AP89xx, etc
FTDI-chipset möjliggör enkel installation på Windows, MacOS och Linux. Linux har drivrutin installerad som standard.
Windows laddar automatiskt ned drivrutinen från Windows Update Drivrutiner finns tillgängliga för nedladdning vid behov

CABLE DE PROGRAMACIÓN USB MGSM
Cable de programación FTDI-USB RJ11 RJ12
Cable serial FTDI USB a RJ12 TTL 3.3v o 5V
Cable serial USB a RJ12 6P4C con chip FTDI
Cable adaptador convertidor serie USB a 6P6C RJ12

USB a RJ12 6P6C RS232 FTDI Convertidor en serie APC PDU Cable para APC UPS 940-0144
Cable moldeado duradero en ambos extremos. Probado para funcionar como el cable original PDU 940-0144
Compatible con las PDU conmutadas y medidas de APC AP78xx, AP79xx, AP86xx, AP88xx, AP89xx, etc.
El conjunto de chips FTDI permite una fácil instalación en Windows, MacOS y Linux. Linux tiene un controlador instalado de forma predeterminada.
Windows descarga automáticamente el controlador desde la actualización de Windows Los controladores están disponibles para descargar si es necesario

Cavo seriale da USB a RJ12 6P4C con chip FTDI

Cabo serial USB para RJ12 6P4C com chip FTDI


CAVO DI PROGRAMMAZIONE USB MGSM
Cavo di programmazione FTDI-USB RJ11 RJ12
Cavo seriale FTDI da USB a RJ12 TTL 3.3v o 5V
Cavo seriale da USB a RJ12 6P4C con chip FTDI
Cavo adattatore convertitore seriale da USB a 6P6C RJ12

Convertitore seriale FTDI da USB a RJ12 6P6C RS232 Cavo PDU APC per UPS APC 940-0144
Cavo modellato durevole su entrambe le estremità Testato per funzionare come il cavo PDU 940-0144 originale
Compatibile con PDU misurate e commutate APC AP78xx, AP79xx, AP86xx, AP88xx, AP89xx, ecc.
Il chipset FTDI consente una facile installazione su Windows, MacOS e Linux.Linux ha il driver installato per impostazione predefinita.
Windows scarica automaticamente il driver da Windows Update I driver sono disponibili per il download se necessario

CABO DE PROGRAMAÇÃO USB MGSM
Cabo de programação FTDI-USB RJ11 RJ12
FTDI USB para RJ12 TTL Cabo Serial 3.3v ou 5V
Cabo serial USB para RJ12 6P4C com chip FTDI
USB para cabo adaptador conversor serial RJ12 6P6C

USB para RJ12 6P6C RS232 FTDI Conversor serial APC Cabo PDU para APC UPS 940-0144
Cabo moldado durável em ambas as extremidades. Testado para funcionar como o cabo PDU 940-0144 original
Compatível com APC medido e comutado PDU AP78xx, AP79xx, AP86xx, AP88xx, AP89xx, etc
O chipset FTDI permite uma instalação fácil no Windows, MacOS e Linux. O Linux tem o driver instalado por padrão.
O Windows baixa automaticamente o driver do Windows Update Os drivers estão disponíveis para download, se necessário

USB-RJ12 6P4C -sarjakaapeli FTDI-sirun kanssa

USB naar RJ12 6P4C seriële kabel met FTDI-chip


USB MGSM OHJELMOINTIKAAPELI
Ohjelmointikaapeli FTDI-USB RJ11 RJ12
FTDI USB - RJ12 TTL -sarjakaapeli 3,3 V tai 5 V
USB-RJ12 6P4C -sarjakaapeli FTDI-sirulla
USB-6P6C RJ12-sarjamuuntimen sovitinkaapeli

USB-RJ12 6P6C RS232 FTDI-sarjamuunnin APC PDU -kaapeli APC UPS:lle 940-0144
Kestävä valettu kaapeli molemmista päistä. Testattu toimimaan alkuperäisenä PDU 940-0144 -kaapelina
Yhteensopiva APC:n mitatun ja kytketyn PDU:n AP78xx, AP79xx, AP86xx, AP88xx, AP89xx jne. kanssa
FTDI-piirisarja mahdollistaa helpon asennuksen Windows-, MacOS- ja Linux-käyttöjärjestelmiin. Linuxissa on oletuksena asennettuna ohjain.
Windows lataa ohjaimen automaattisesti Windows Updatesta Ohjaimet ovat ladattavissa tarvittaessa

USB MGSM PROGRAMMEERKABEL
Programmeerkabel FTDI-USB RJ11 RJ12
FTDI USB naar RJ12 TTL seriële kabel 3.3v of 5V
USB naar RJ12 6P4C seriële kabel met FTDI-chip
USB naar 6P6C RJ12 seriële converter adapterkabel

USB naar RJ12 6P6C RS232 FTDI seriële converter APC PDU-kabel voor APC UPS 940-0144
Duurzame gegoten kabel aan beide uiteinden Getest om te presteren als de originele PDU 940-0144-kabel
Compatibel met APC gemeten en geschakelde PDU AP78xx, AP79xx, AP86xx, AP88xx, AP89xx, etc
FTDI-chipset zorgt voor eenvoudige installatie op Windows, MacOS en Linux. Linux heeft standaard een stuurprogramma geïnstalleerd.
Windows downloadt het stuurprogramma automatisch via Windows Update. Indien nodig kunnen stuurprogramma's worden gedownload

כבל USB ל-RJ12 6P4C טורי עם שבב FTDI

كابل تسلسلي من USB إلى RJ12 6P4C مع رقاقة FTDI


כבל תכנות USB MGSM
כבל תכנות FTDI-USB RJ11 RJ12
כבל FTDI USB ל-RJ12 TTL טורי 3.3v או 5V
כבל USB ל-RJ12 6P4C טורי עם שבב FTDI
כבל מתאם לממיר טורי USB ל-6P6C RJ12

USB ל RJ12 6P6C RS232 FTDI ממיר טורי APC PDU כבל עבור APC UPS 940-0144
כבל יצוק עמיד בשני הקצוות. נבדק לפעול ככבל PDU 940-0144 המקורי
תואם עם PDU AP78xx, AP79xx, AP86xx, AP88xx, AP88xx, AP89xx וכו'.
ערכת השבבים FTDI מאפשרת התקנה קלה ב-Windows, MacOS ו-Linux. ב-Linux מותקן מנהל ההתקן כברירת מחדל.
Windows מוריד אוטומטית את מנהל ההתקן מ-Windows Update מנהלי התקנים זמינים להורדה במידת הצורך

كابل برمجة USB MGSM
كابل البرمجة FTDI-USB RJ11 RJ12
كابل تسلسلي FTDI USB إلى RJ12 TTL 3.3 فولت أو 5 فولت
كابل تسلسلي من USB إلى RJ12 6P4C مع رقاقة FTDI
كابل محول تسلسلي USB إلى 6P6C RJ12

كابل USB إلى RJ12 6P6C RS232 FTDI محول تسلسلي APC PDU لـ APC UPS 940-0144
كبل مقولب متين على كلا الطرفين تم اختباره ككابل PDU 940-0144 الأصلي
متوافق مع APC المقنن والمبدّل PDU AP78xx ، AP79xx ، AP86xx ، AP88xx ، AP89xx ، إلخ
تتيح مجموعة شرائح FTDI التثبيت السهل على أنظمة التشغيل Windows و MacOS و Linux. يتم تثبيت برنامج التشغيل على Linux بشكل افتراضي.
يقوم Windows تلقائيًا بتنزيل برنامج التشغيل من Windows Update. تتوفر برامج التشغيل للتنزيل إذا لزم الأمر
USB TTL Serial Cable
USB RS232 Cable
USB RS485 Cable
USB RS422 Cable
Cisco Console Cable
USB to Parallel Cable
USB to RJ12 6P6C RS232 FTDI Serial Converter APC PDU Cable for APC UPS 940-0144
Durable molded cable on both ends. Tested to perform as the original PDU 940-0144 Cable
Compatible with APC metered and switched PDU AP78xx, AP79xx, AP86xx, AP88xx, AP89xx, etc
FTDI chipset allows for easy installation on Windows, MacOS, and Linux. Linux has driver installed by default.
Windows automatically downloads the driver from windows update Drivers are available for download if needed
Compatible with many Automation Direct units including: DirectLOGIC DL05, DL06, DL105, DL205, D3-350 and D4-450 CPUs, Do-more H2 series CPUs, and CLICK CPUs.