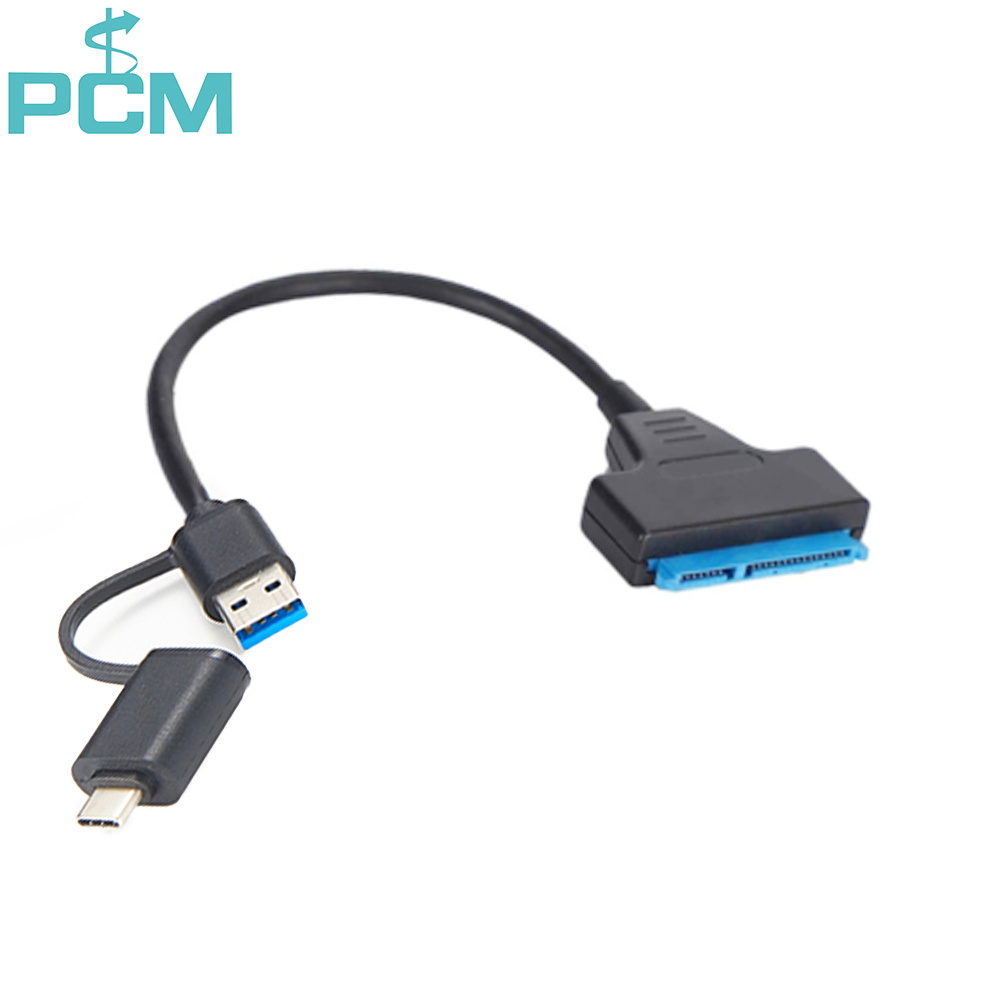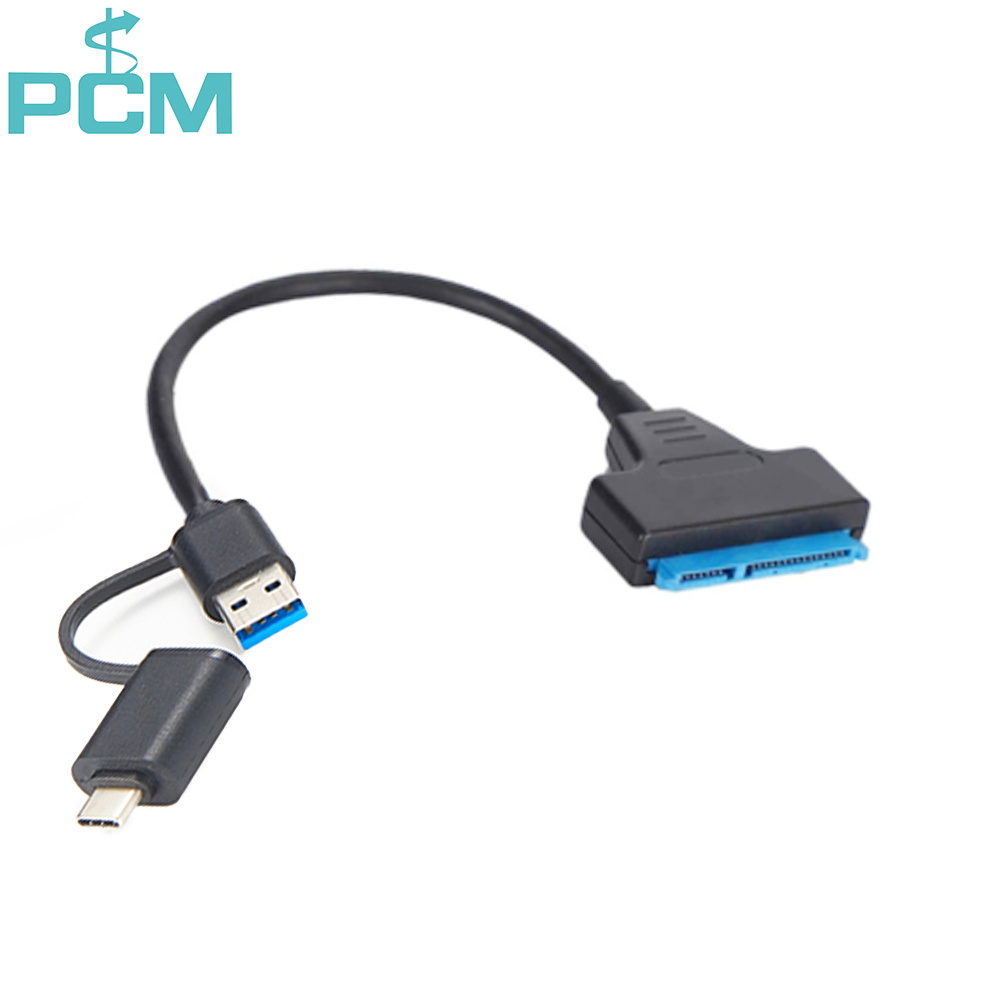 2 in 1 Type-C USB3.0 Male to 2.5" SATA Cable
Type-C USB 2.0 To SATA Cable Converter 2.5 Inch HDD SSD for Adapter USB 3.1 Type C SATA Cable Converter Male to 2.5'' HDD SSD Drive Wire Adapter
---
2-in-1 Type-C/USB3.0 Male to 2.5" SATA Cable
Type-C/USB 2.0 To SATA Cable Converter 2.5 Inch HDD/SSD for Adapter

USB 3.1 Type C SATA Cable Converter Male to 2.5'' HDD SSD Drive Wire Adapter

This Type-C/USB 2.0 to SATA hard drive cable allows your Type-C equipped computers, mobile or tablet to storage easily in a 2.5" SSD/HDD.
Connects 7+15 pin SATA 3.0 HDD/SSD to computer via USB 3.1 Type-C port for easy test and data transfer.
USB bus power mode, no external power required for 2.5" HDD/SSD.
Supports plug & play and hot-swamping.
LED activity indicator for easy read.
Item Name: Type-C/USB 2.0 to SATA Cable
Material: ABS + TPE
Features: LED Indicator, Durable, Data Transmission, Plug and Play
Length: 20cm/7.87" (Approx.)

1 x Type-C/USB 2.0 to SATA Cable