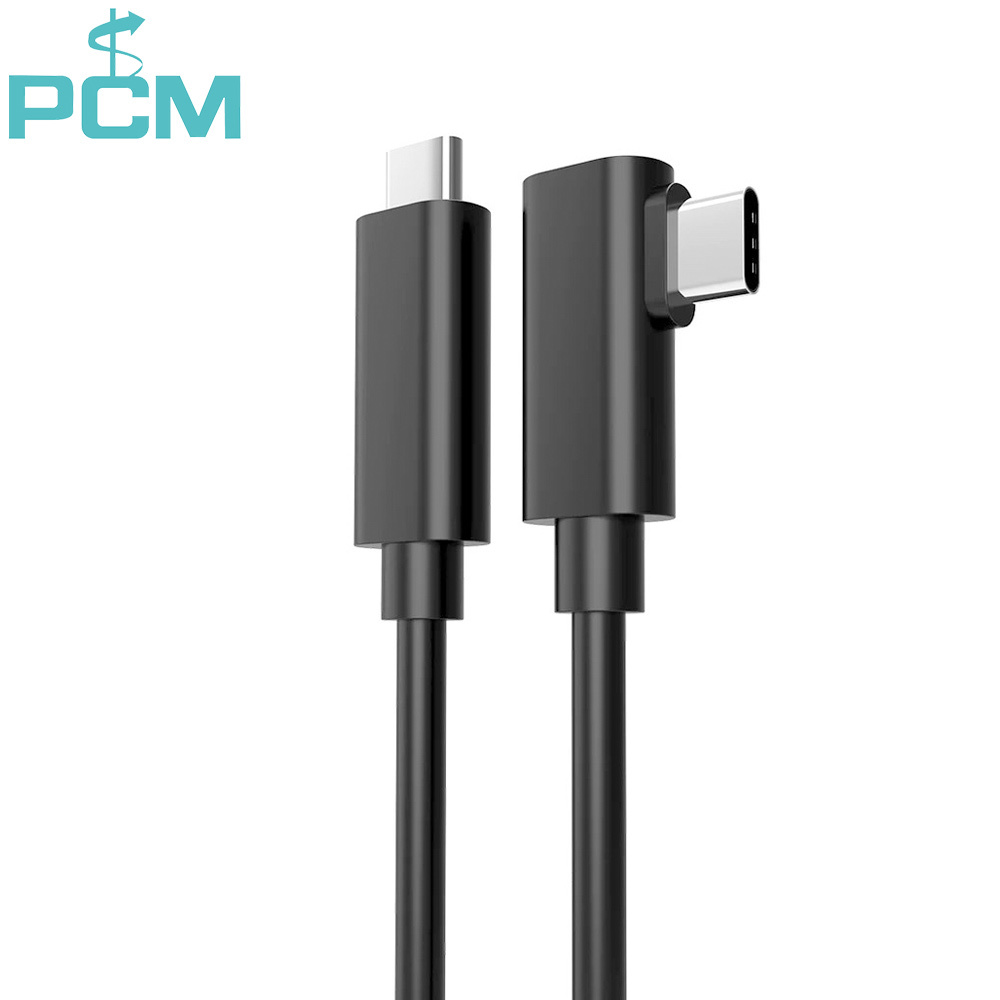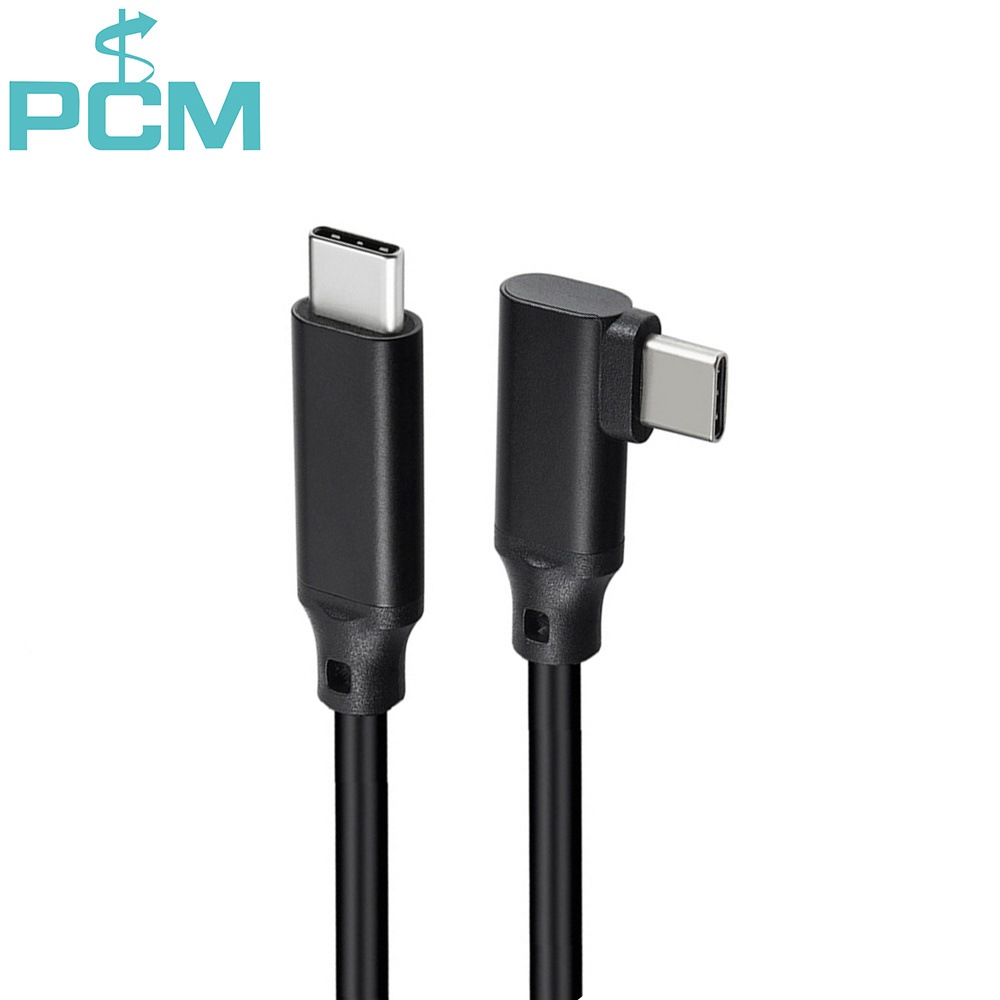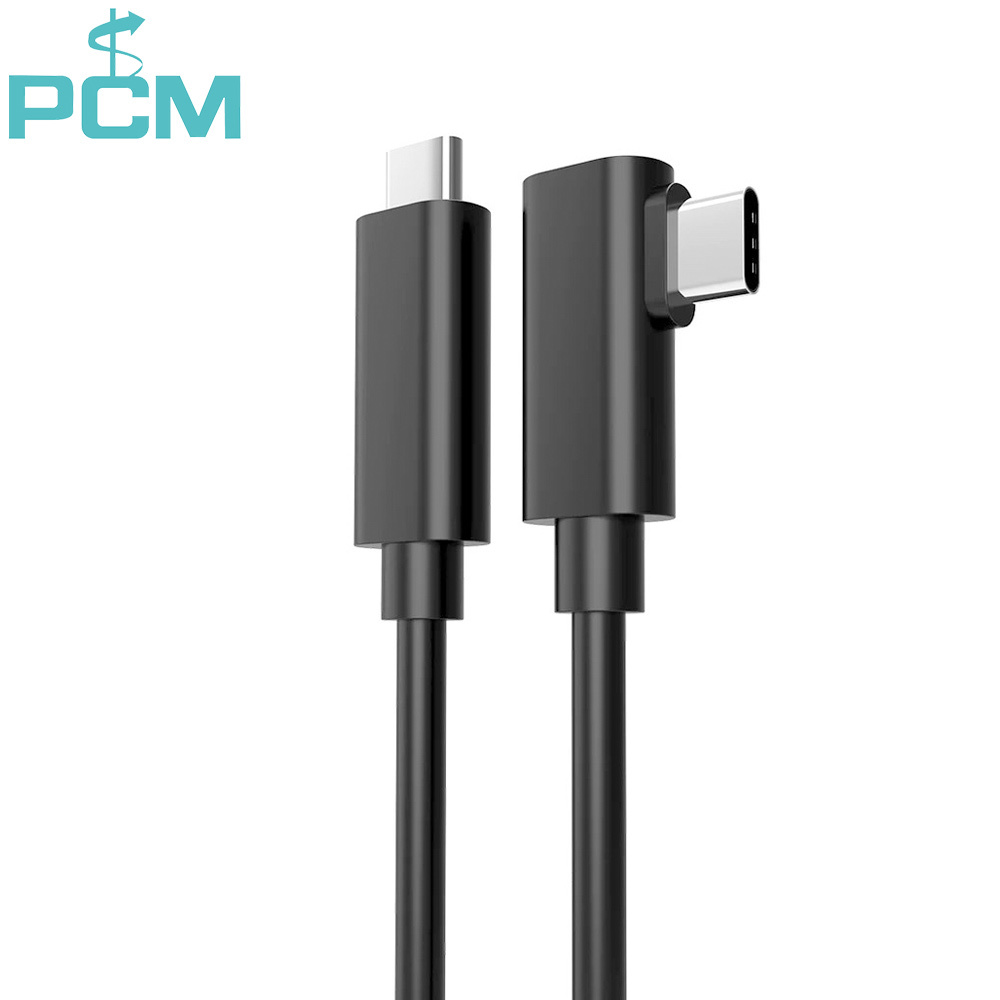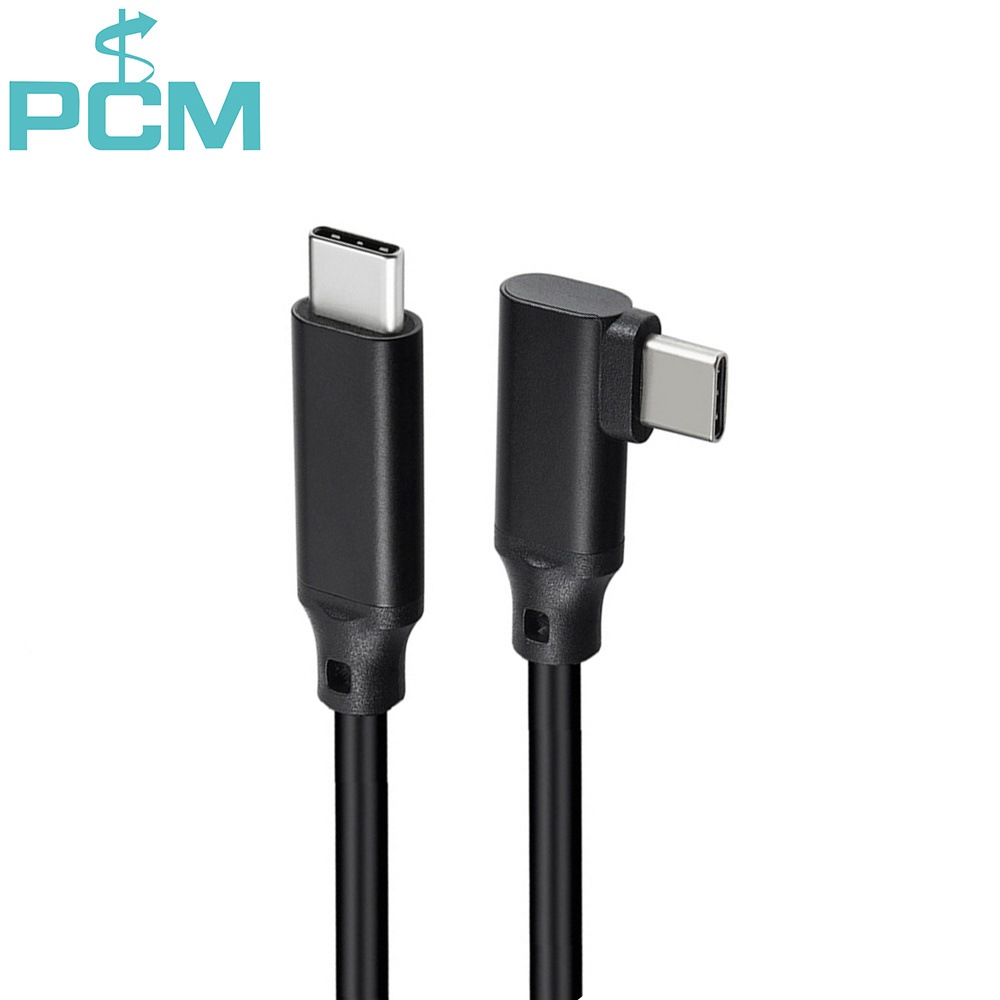 Oculus Link Virtual reality headset cable
Cable - USBC - Right Angle USB-C Cables USB-C right-angled to USB-C cable Right Angle USB-C Cable 90 Degree USB C to USB C Cable USB 3.1 C Cable Up & Down Angled  USB 3.1 Type C USB C to C Cable
---
Oculus Link - Virtual reality headset cable

Cable - USBC - Right Angle USB-C Cables

USB-C right-angled to USB-C cable

Right Angle USB-C Cable

90 Degree USB C to USB C Cable
USB 3.1 C Cable Up & Down Angled
USB 3.1 Type C USB C to C Cable
Charge and sync your USB Type-C mobile device with the cable out of the way
Power your USB-C enabled laptops with a USB Type-C wall charger
Charge your USB-C devices using a USB-C wall charger or car charger or power bank
Thunderbolt 3 port compatible
Guaranteed reliability
USB C Cable / USB Type C Cable / USB C to USB C Cable / 90 Degree USB-C Cable / USB-C Charge Cable / USB2CC1MR / USB2CC
3 ft / 1 m
USB-C to USB-C Cable -- USB C cable at both ends enables you to charge or sync between two USB Type-C enabled devices.
USB C Charging Cable is charging your USB-C laptops or smartphones at Max 20V 5A current, and support 480Mbps data transfer speed.
This USB 3.1 Type C interface is not support video output, and the cable charging speed will depend on the device and the wall charger.
USB-C Type C connect USB Type-C enabled devices with standard USB 3.1 accessories, such as smartphones, car/wall charger, multi-port adapters etc.
90 Degree USB C with L shape design makes for better cable management in some situations, especially in tight spaces like cars,corners,etc.
Also, the right angle plug makes a nicer fit in your hand with out breaking. It is the Up and Down Angle Type C Cable.
Gold plated USB Type C 3.1 plugs, longer life than ordinary plugs, you can effectively protect the plug-in interface damage.