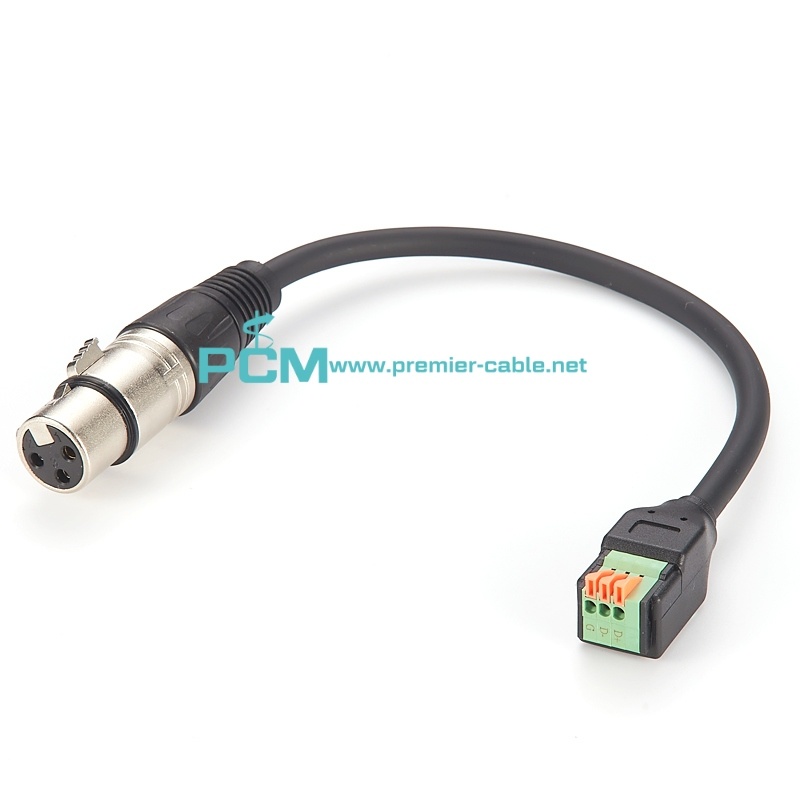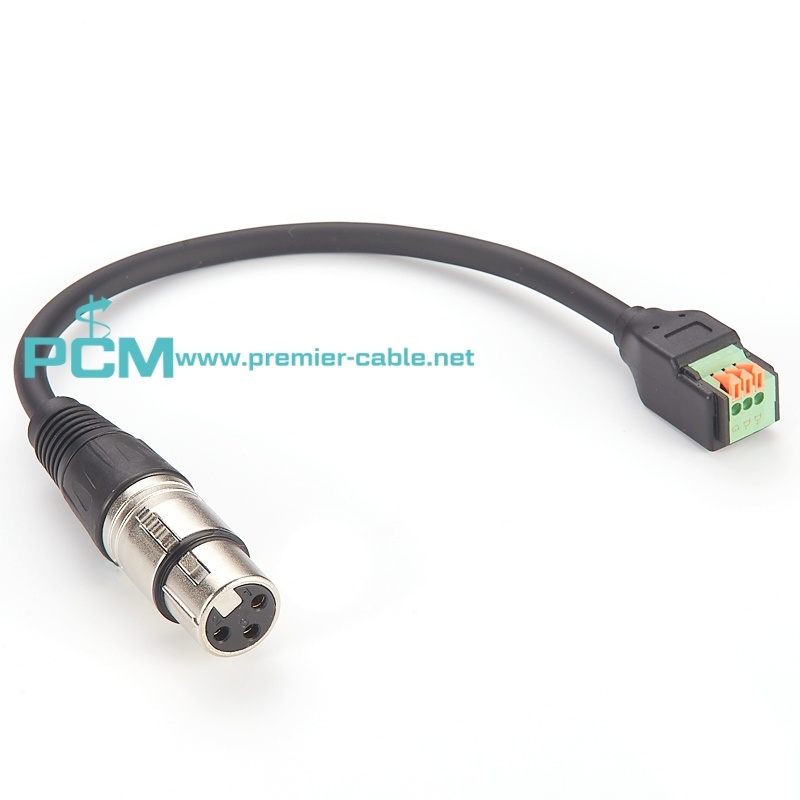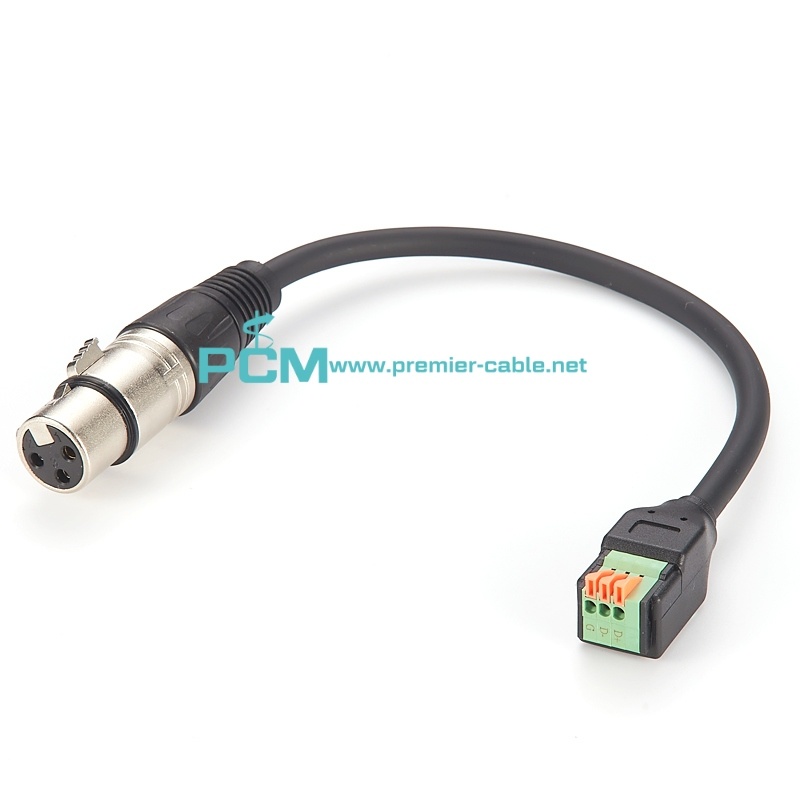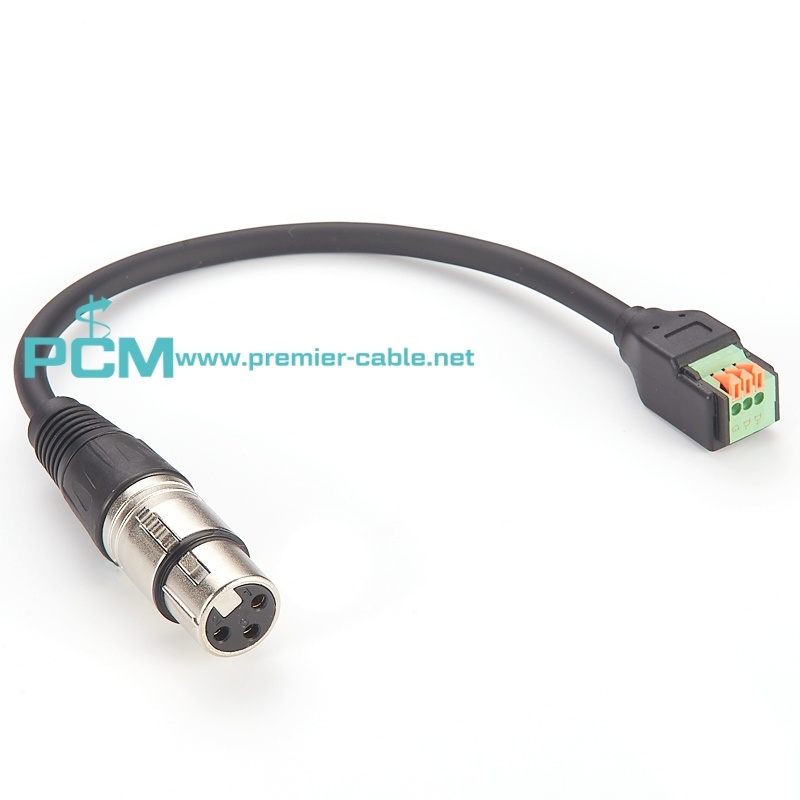 3 Pin Male XLR to Solderless Terminal Block Adapter
XLR Microphone Plug to Terminal Block
---
XLR Microphone Plug to Terminal Block
3 Pin Male XLR to Push Button Terminal Adapter
XLR 3-Pin Male Jack Terminal block Connection Cable
3 Pin Male XLR to Solderless Terminal Block Adapter

Connect XLR equipment without soldering.
Ideal for broadcast and commercial sound application.
1 - GND
2 - D 1
3 - D +
Specification
Connectors:
1 x 3 pin terminal block
1 x XLR Microphone Plug

The 3 Pin terminal including :
Data +, Data -, and GND
Push button Terminal Block realize the quick connect and fast rewirable

Low loss cable with black rubber jacket, 22 gauge 2 conductor, foil + copper shielding.
XLR 3 Pin female to 3 position labeled (1, 2, 3) solderless terminal block, accepts up to 18-22 Awg cable.
Easily connect your bare 2 conductor + shielded cables to this adapter.
This adapter allows a 3 conductor Phoenix connection to adapt to a 3-Pin XLR connector.
This device offers a female Phoenix jack connected to a 6" cable and finished with a male 3-Pin XLR connector on the other end.