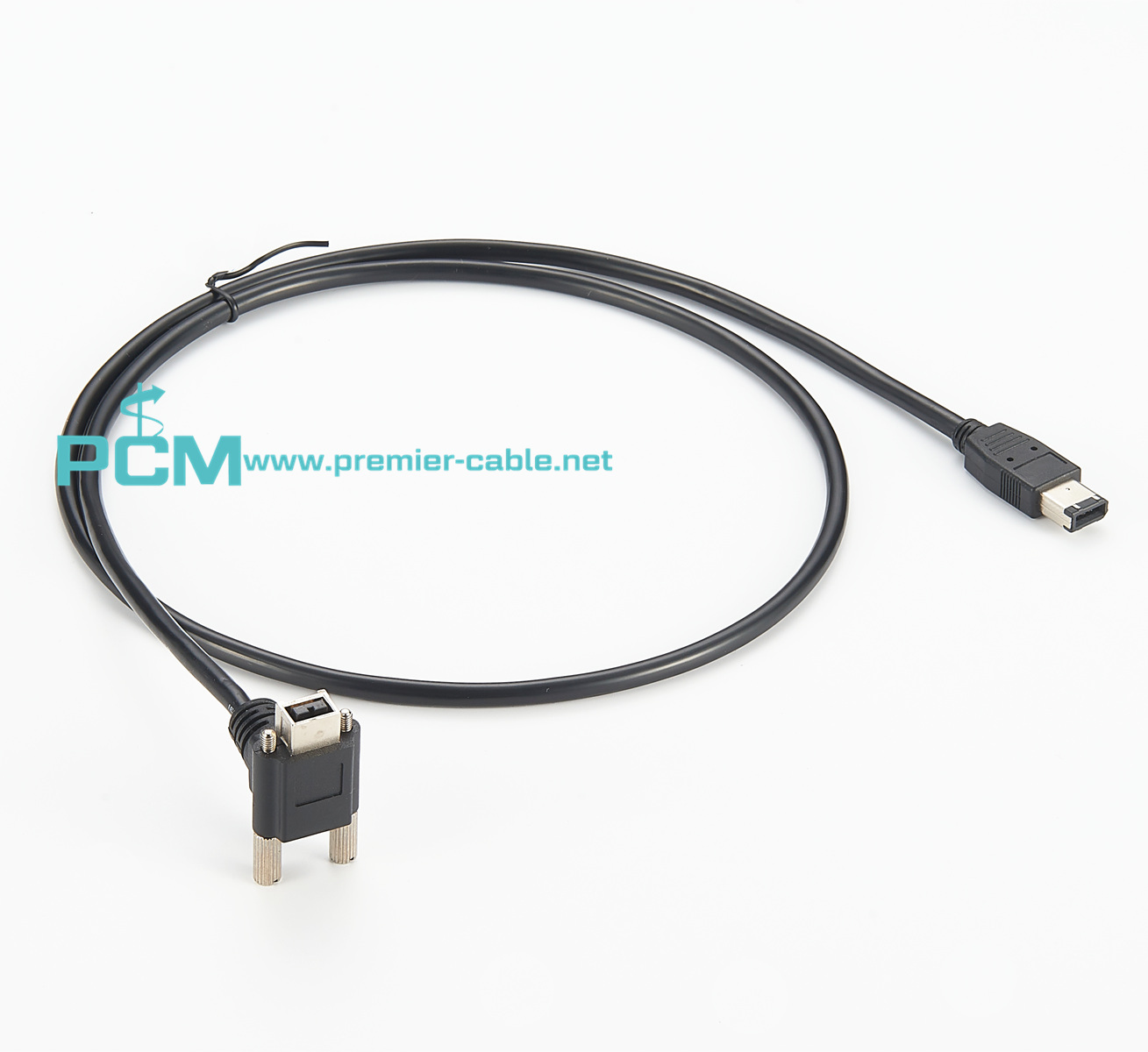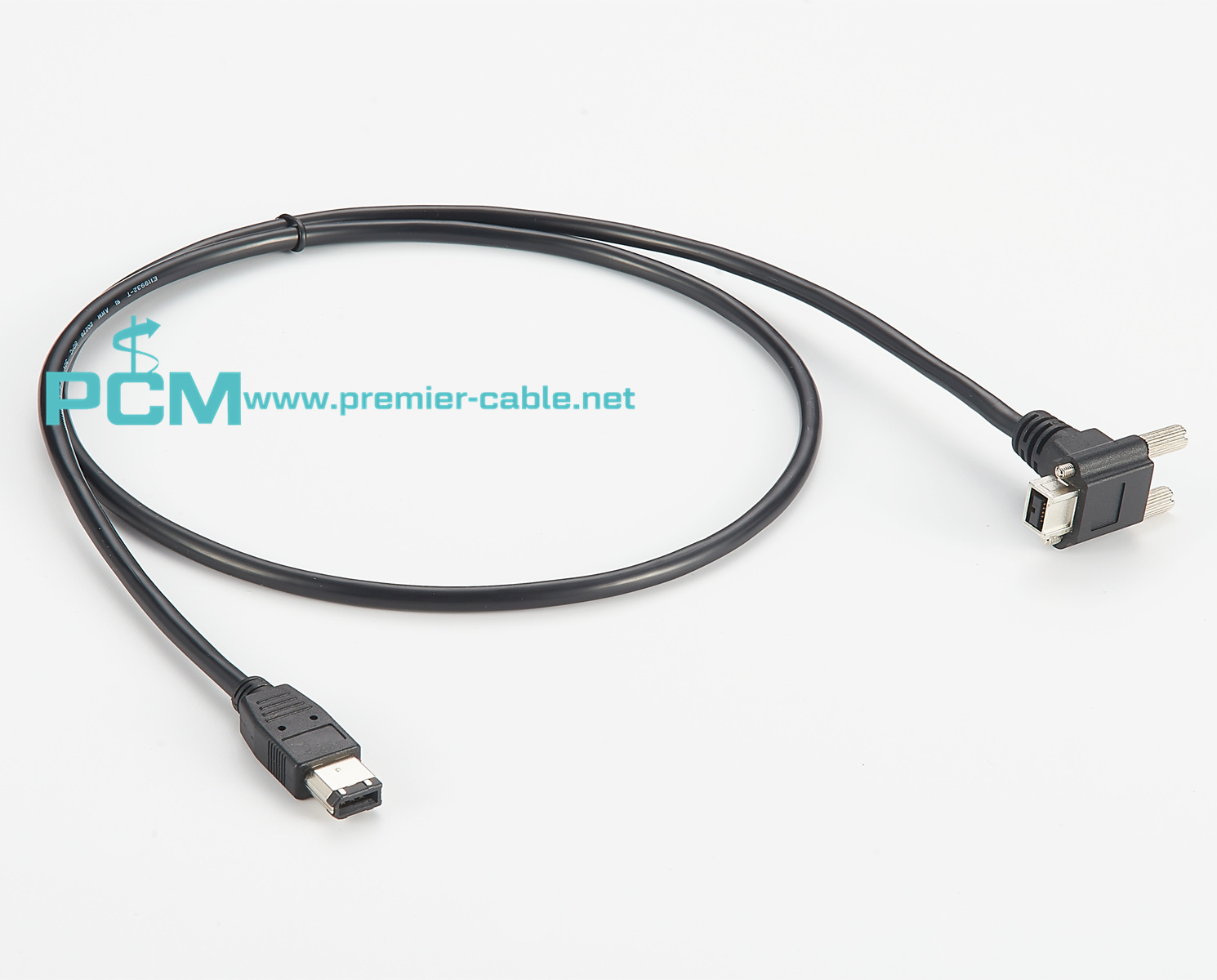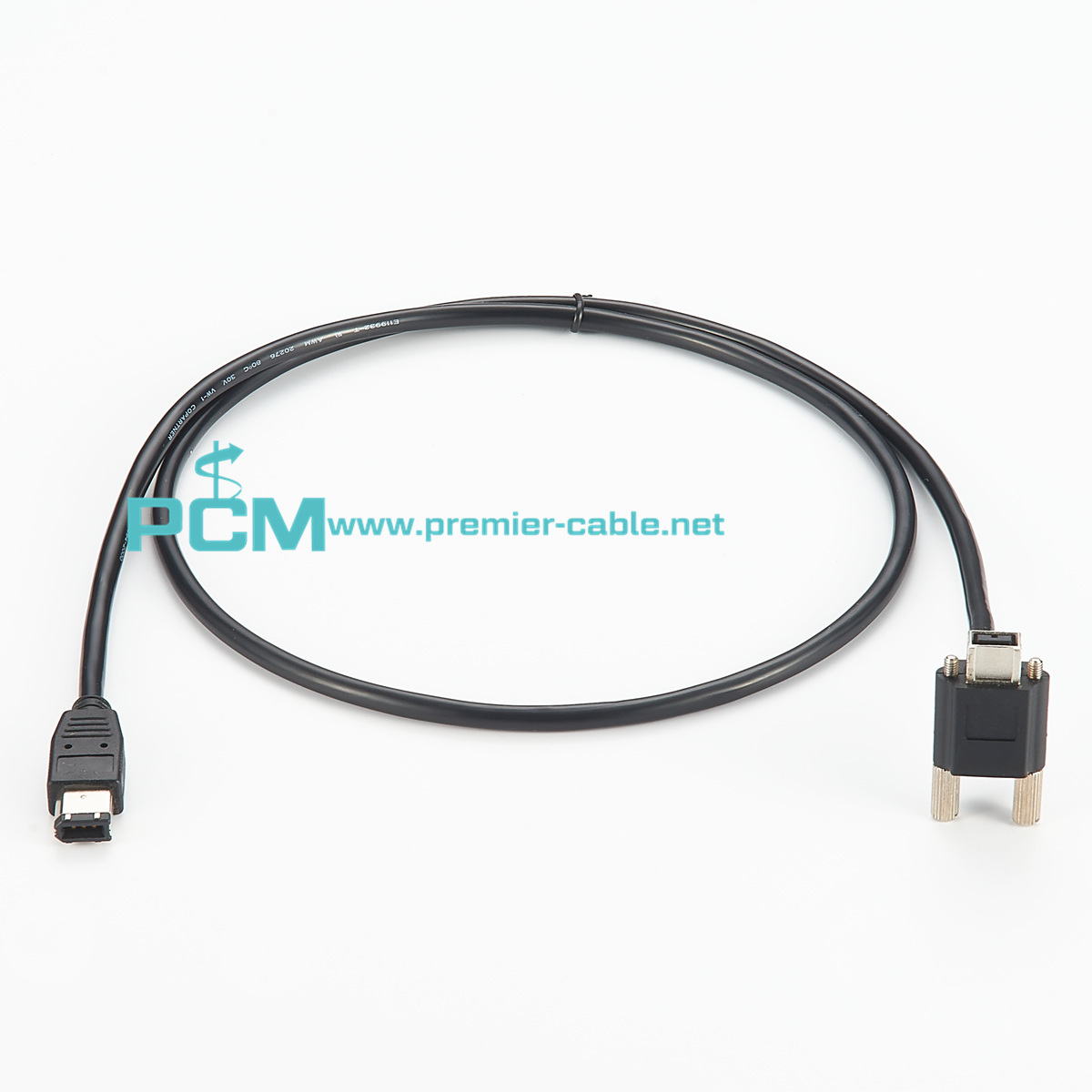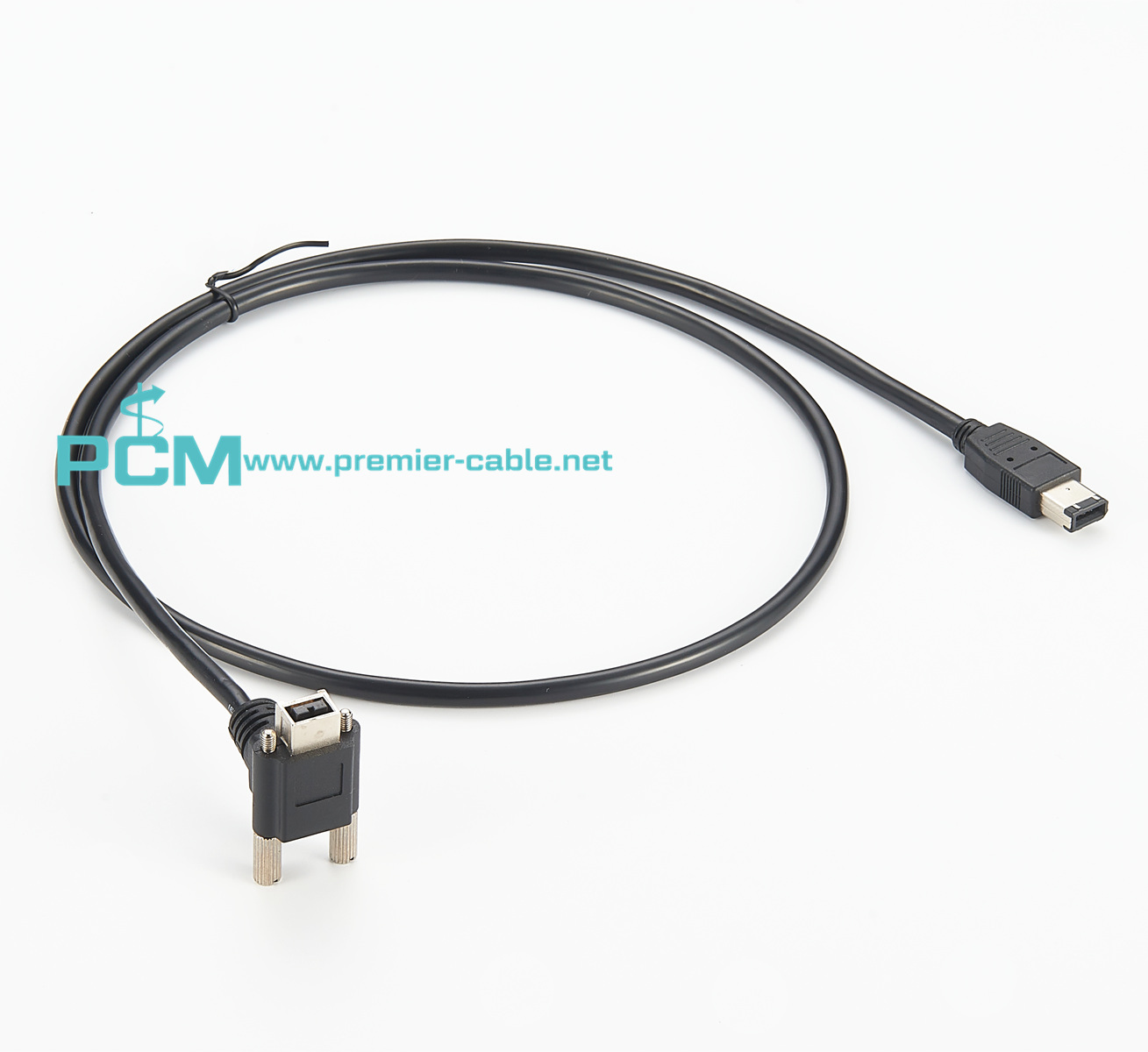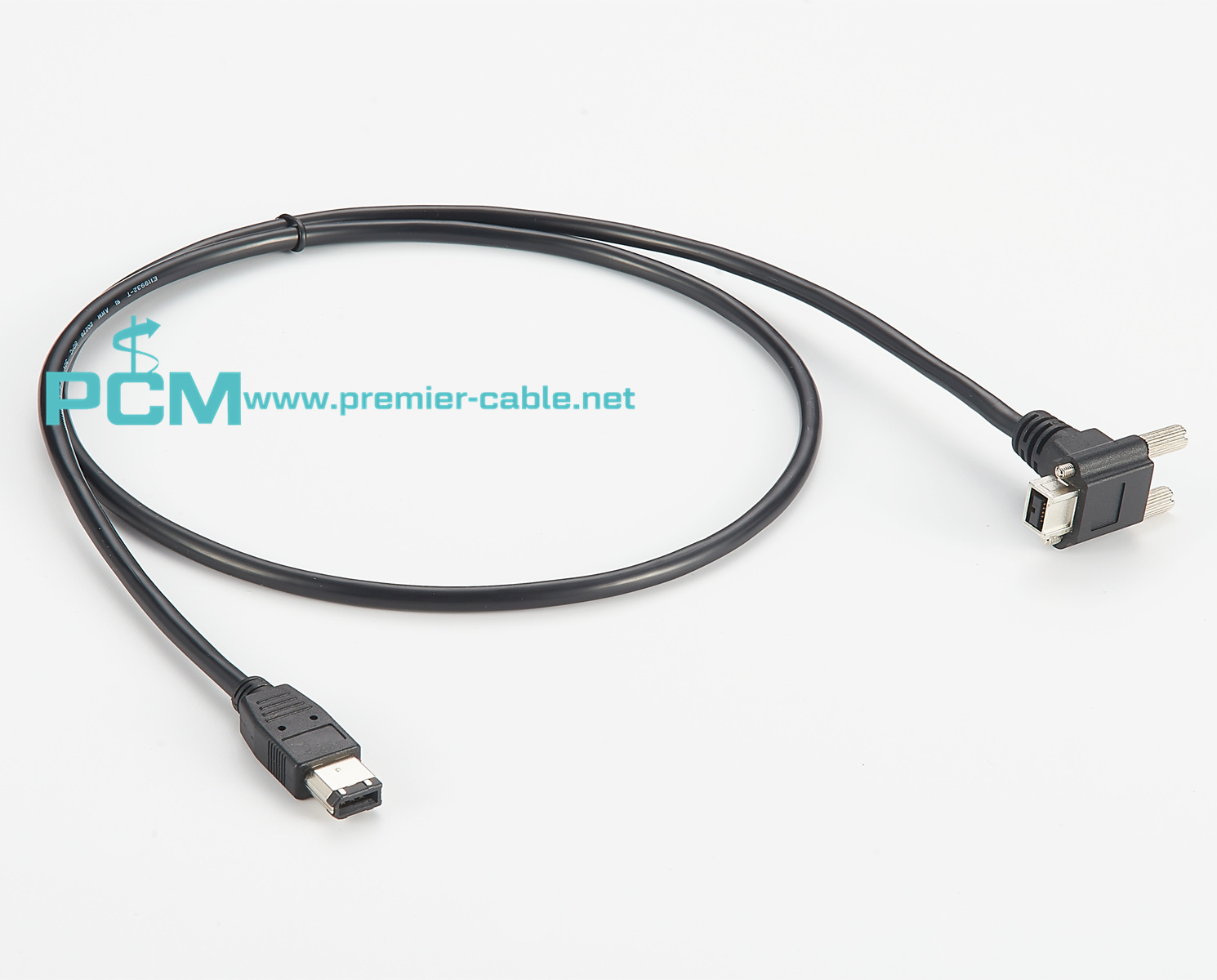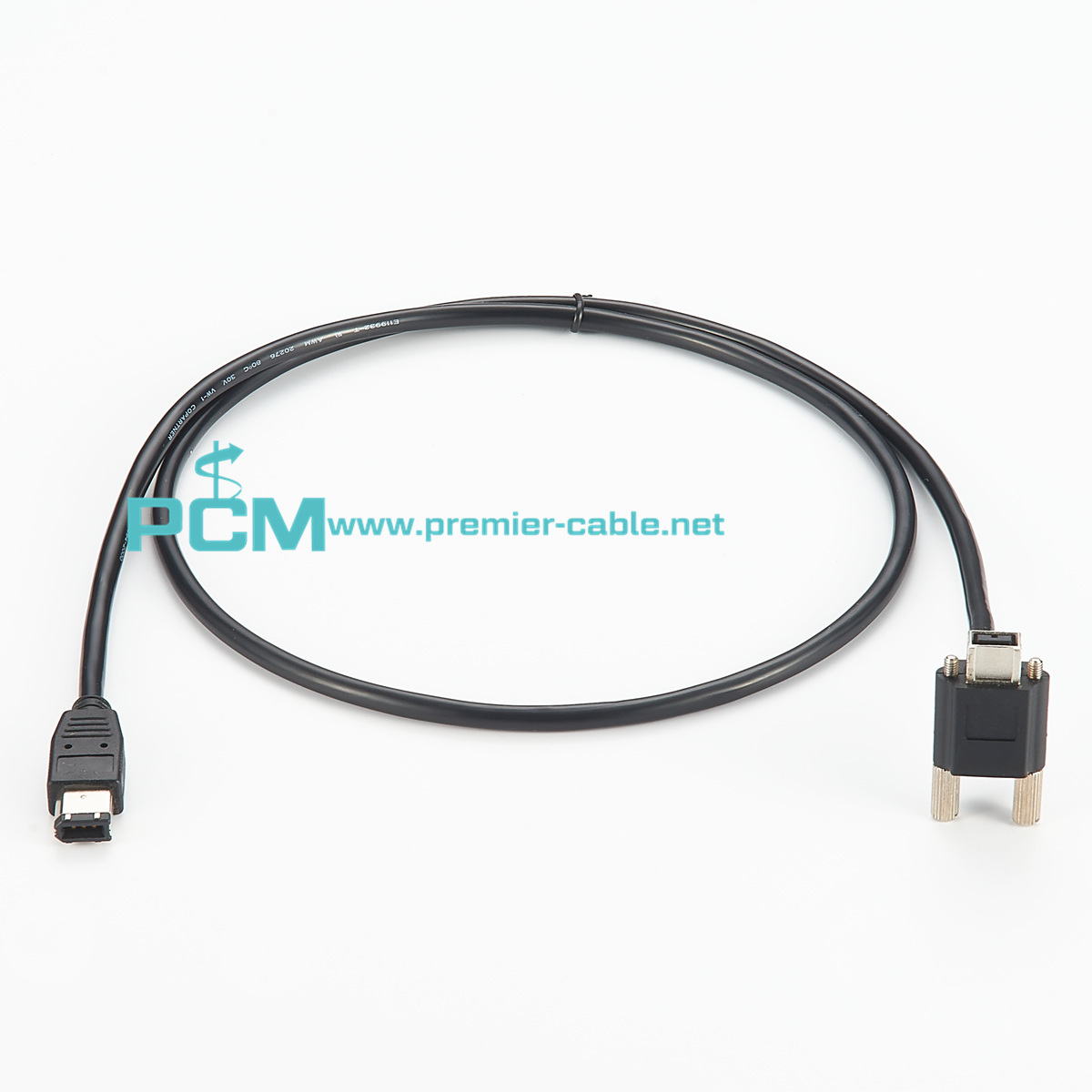 Cable FireWire 9 pin male 90° right angle with screw
1394 machine vision cable 9 pin Angled
---
Cable FireWire 9 pin male 90° right angle with screw

90 degree left angle 1394B firewire 800 cable
1394 machine vision cable 9 pin Angled
Firewire 9 Pin Left Angle Cable

You can connect this cable to different FireWire devices with 6 pin connection like camcorder, external enclosure etc. to an existing 9 pin FireWire connection on your computer.
The screws of the 9 pin connector secure the connection and prevent accidental unplugging of the cable.

Low-cost consumer cables for FireWire are widely available.
However, for industrial applications, the use of latching or screw connectors is preferable, along with options for high flex and environmental specifications which are also available.
We can manufacture any combination of cable or alternatively, we can supply the most common combinations from stock. The FireWire standard lists a cable length of up to 4.5m
With special cables and depending on the bandwidth needed, cable lengths can vary. With limited frame transfer a distance of 20 m is possible with FireWire A, whereas FireWire B works up to 15m.