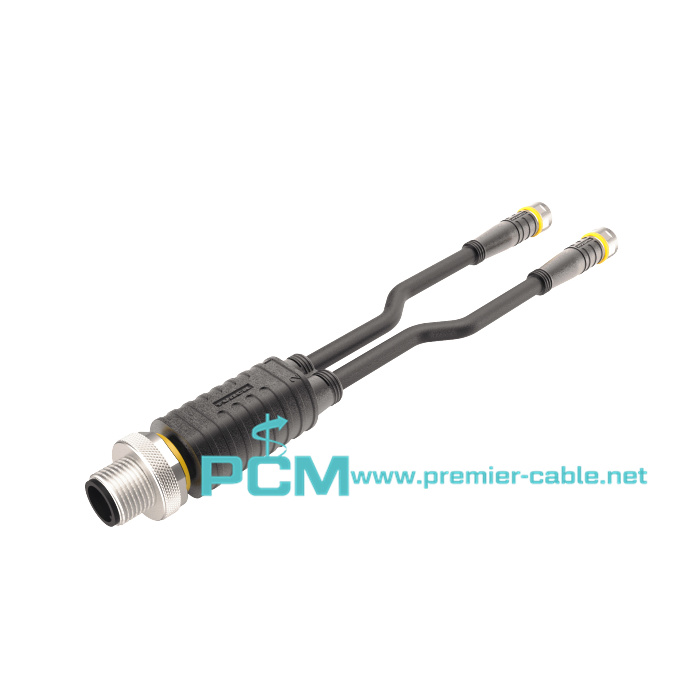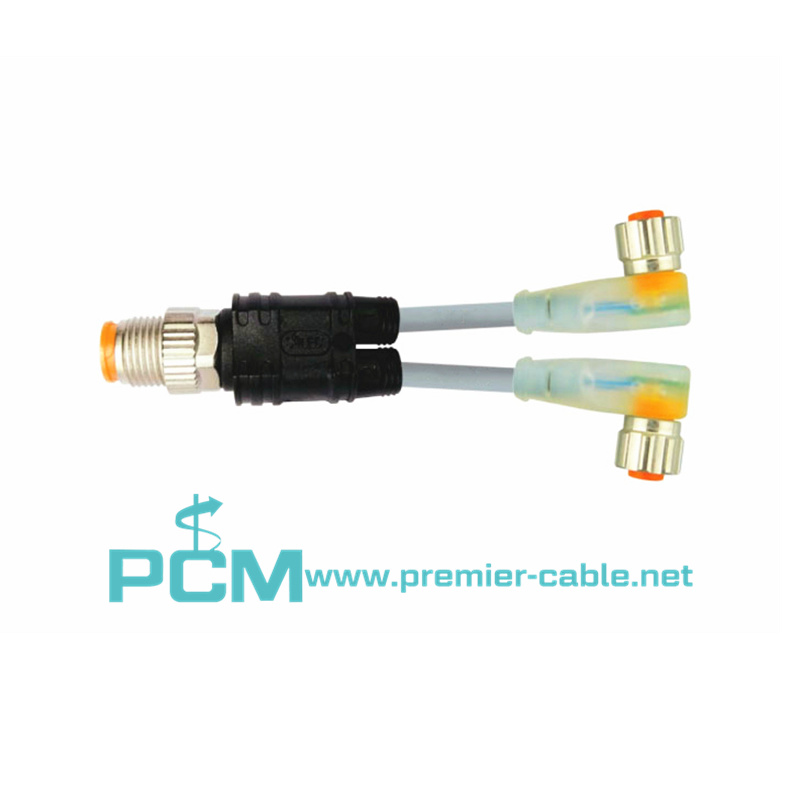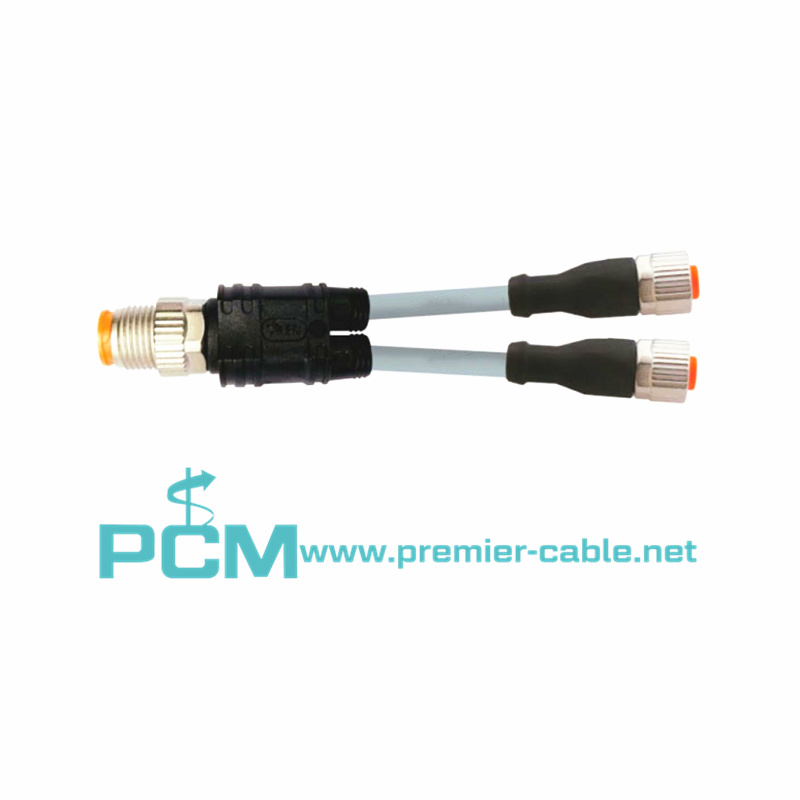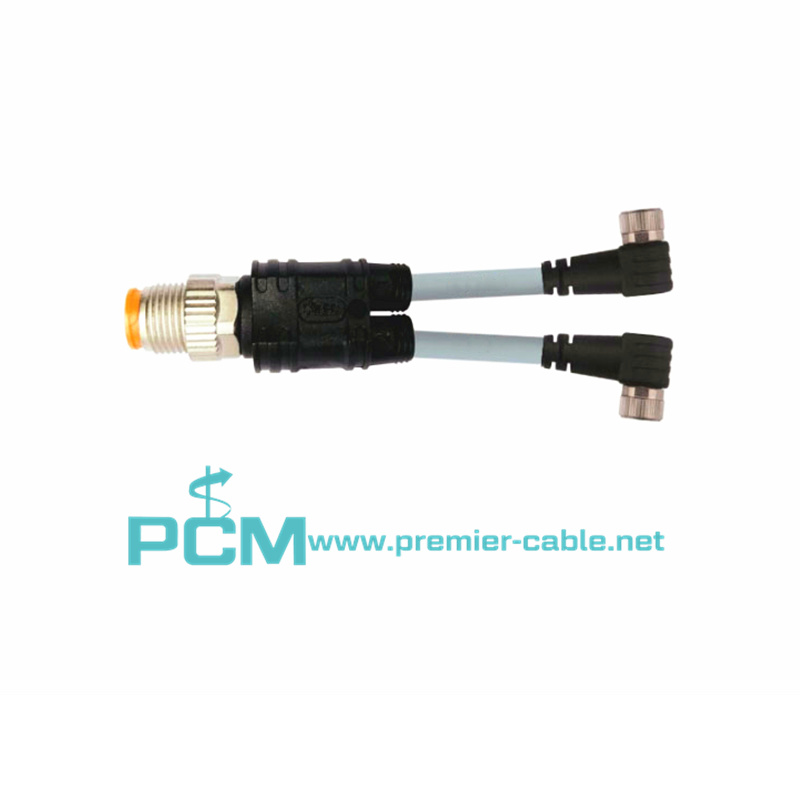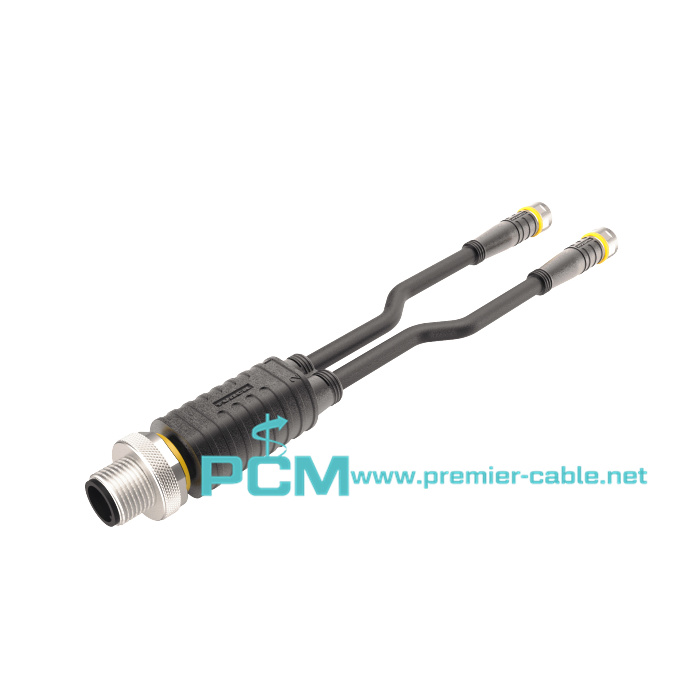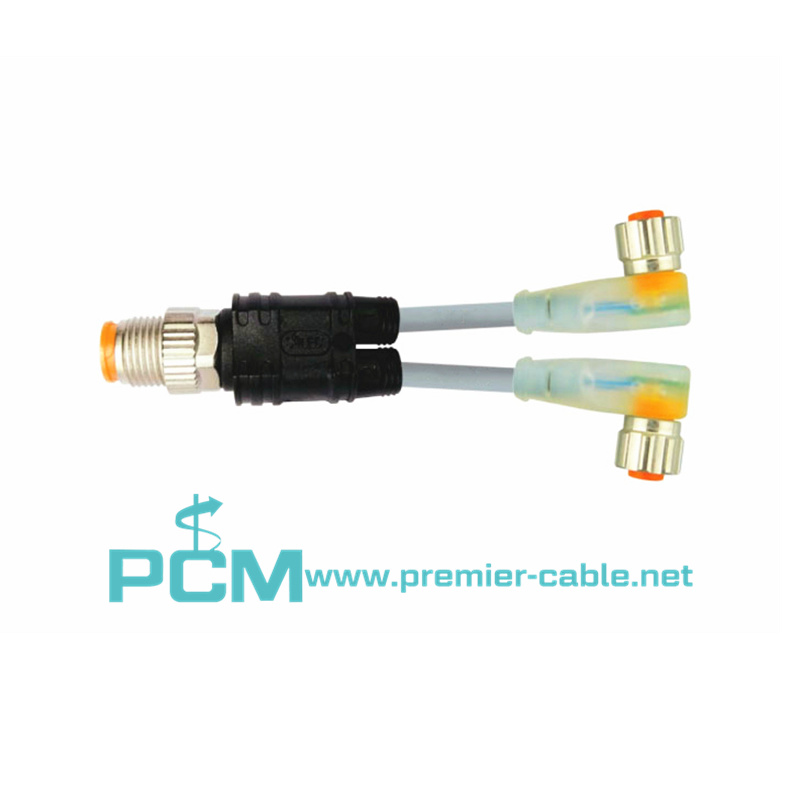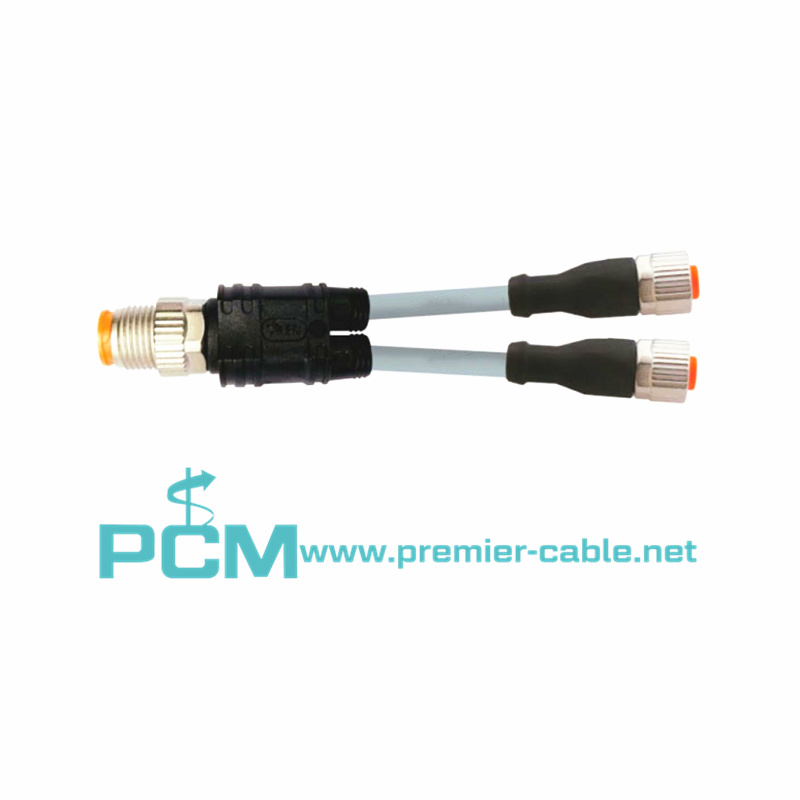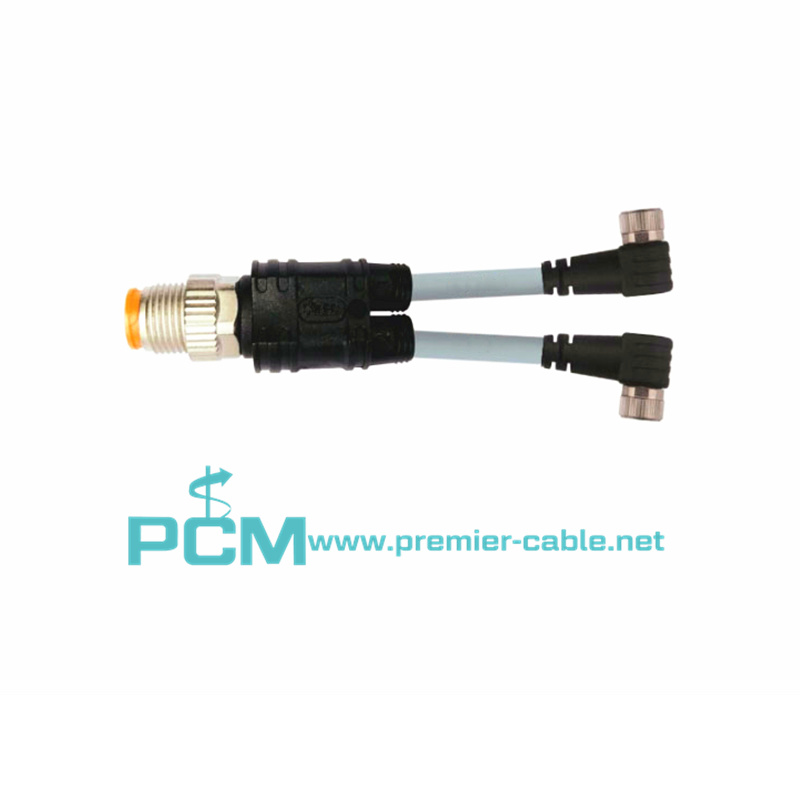 M12 to M8 Y-Splitter Adapter cable
Y-distributor M12 to M8 with connecting cable Male M12 to Female M8 Sensor Actuator Y-Splitter Cable Female M8 x 2 to Straight Male M12 Sensor Actuator Cable
---
2-Way Junction Systems - Y-Splitter with Cable, Male M12 × 1 - 2x Female M8 × 1
Sensor Actuator Splitter M12 to M8
M12 to M8 Y-Splitter Adapter cable
Sensor actuator splitter adapter M8 to M12
Y-distributor M12 to M8 with connecting cable

Male M12 to Female M8 Sensor Actuator Y-Splitter Cable

Female M8 x 2 to Straight Male M12 Sensor Actuator Cable

M8 to M12 Y-Splitter Adapter, ideal for use within industrial applications to offer greater flexibility.
The adapter has been designed with unshielded A-coded connectors that allows the connection of two sensor-actuator cables which can then be output via 1 single M12 connection.
In addition to this, the connector is IP67 rated making it ultra-durable, protecting the internal connections, making it an ideal solution where a rugged and reliable connection is required in harsh environments.
Y splitters feature a plug and two sockets. you can assemble two sensor signals on one M12 or M8 socket while simultaneously supplying both sensors with power.
With our Y-splitters, you can collect, connect and split two signals in the field.
There are different combination available, flexible Y-connectors with cables of variable lengths as well as fixed T- or Y-piece versions are also available.


Product Type : Sensor , actuator, splitter , adapter

Connector standard : M8 M12 Sensor connector
Connector type : Plug, straight, Socket, right angle, M8 M12

Connection side A M8 socket, right angle
Connection side B M12 socket, right angle, M8 socket, right angle