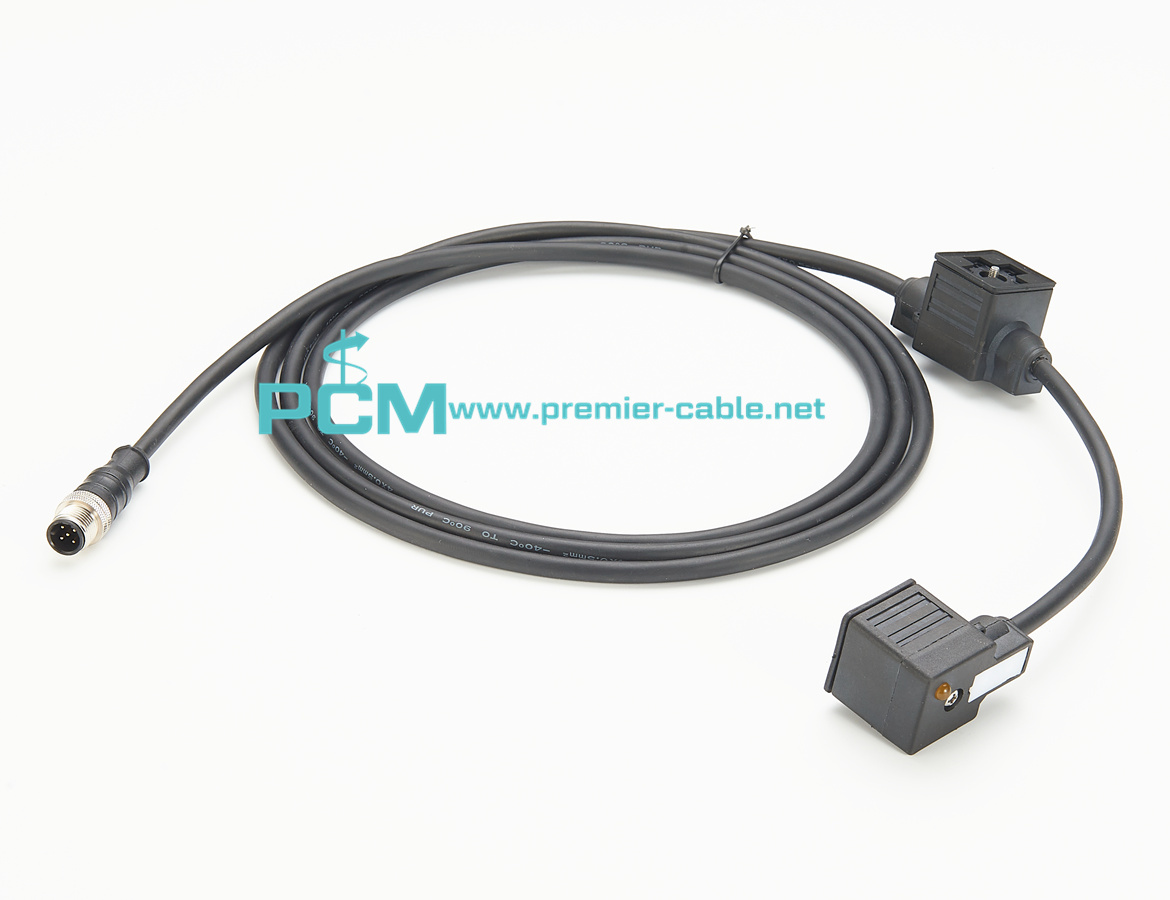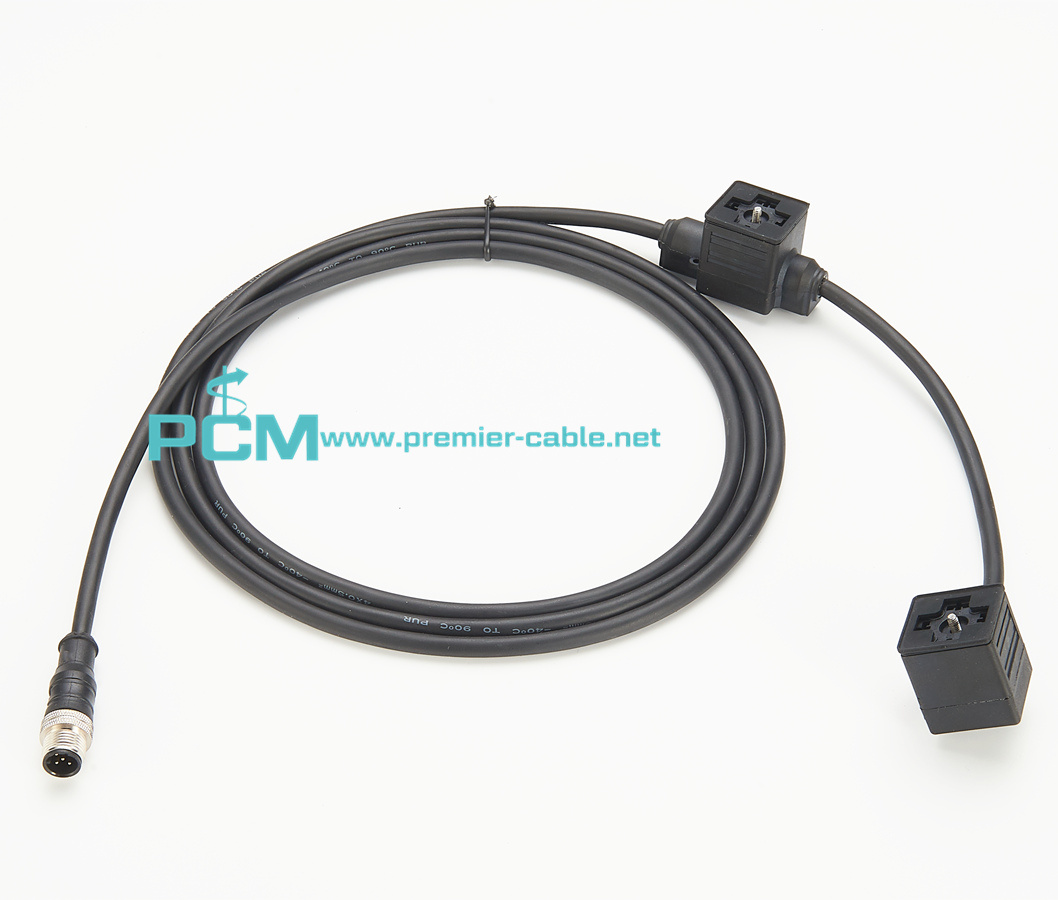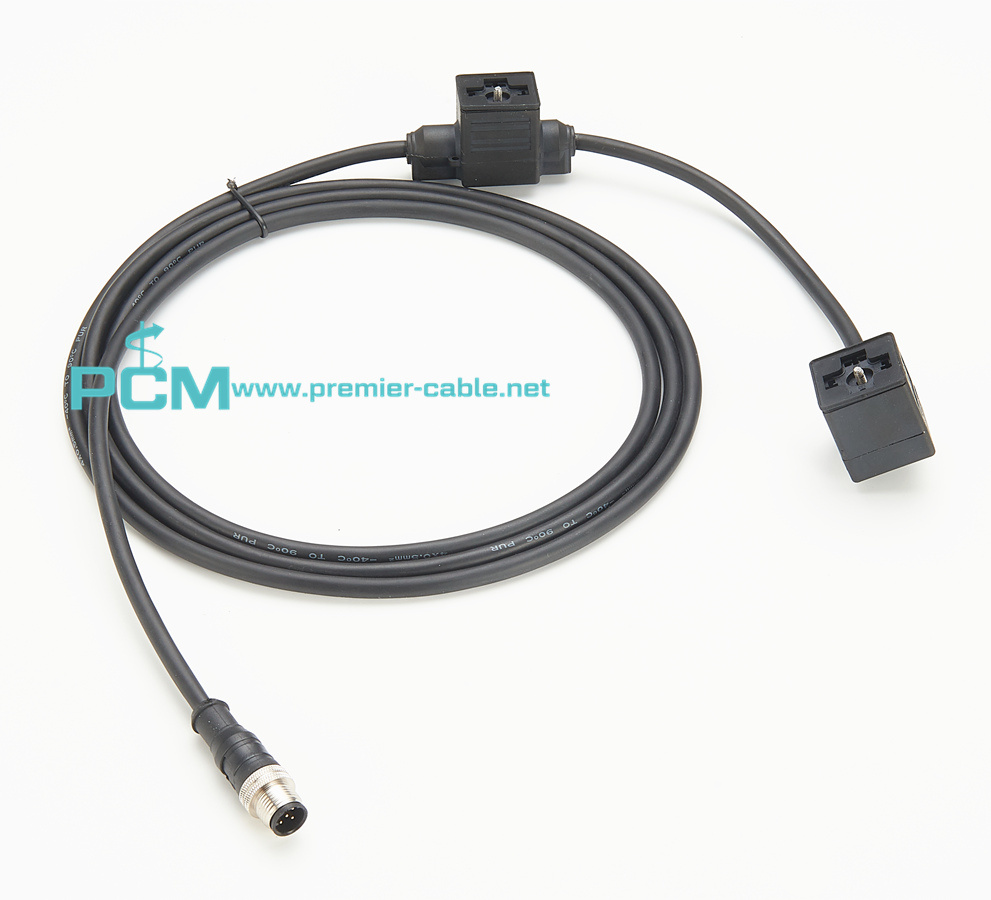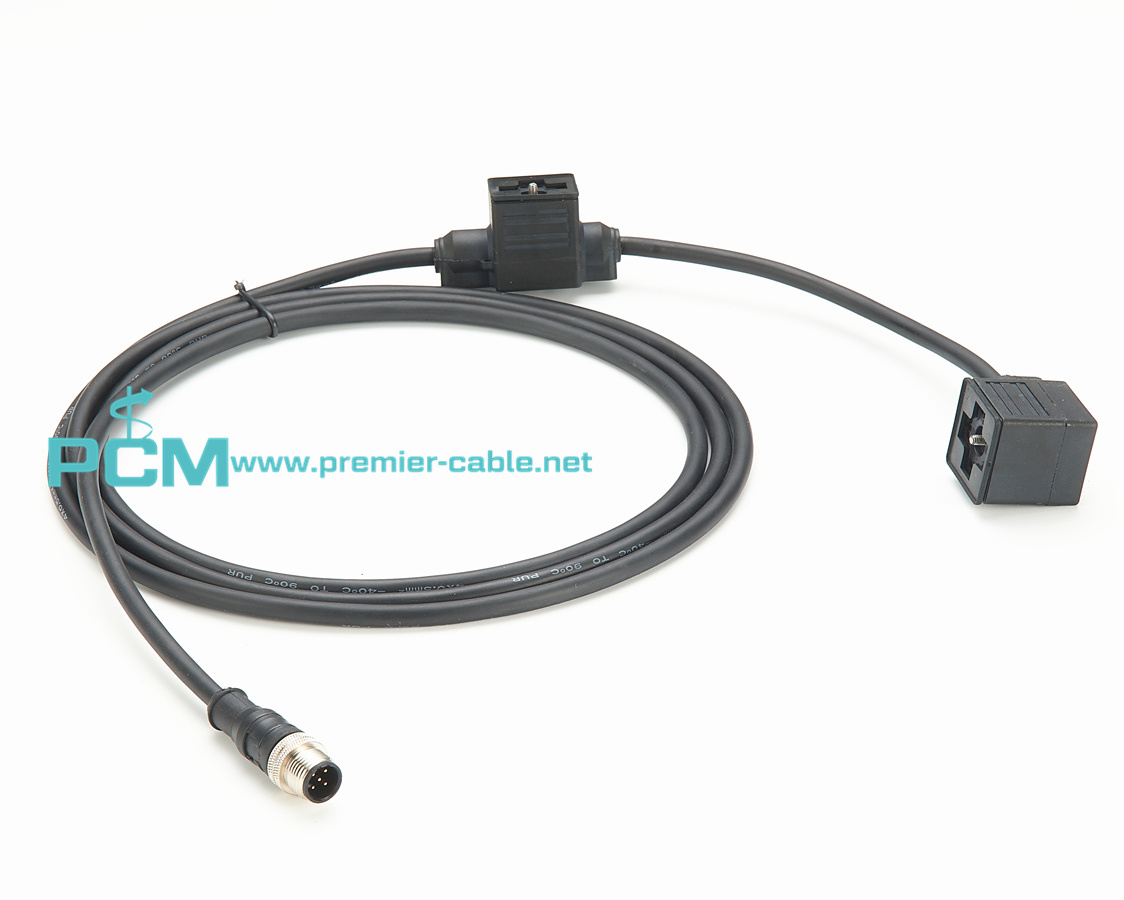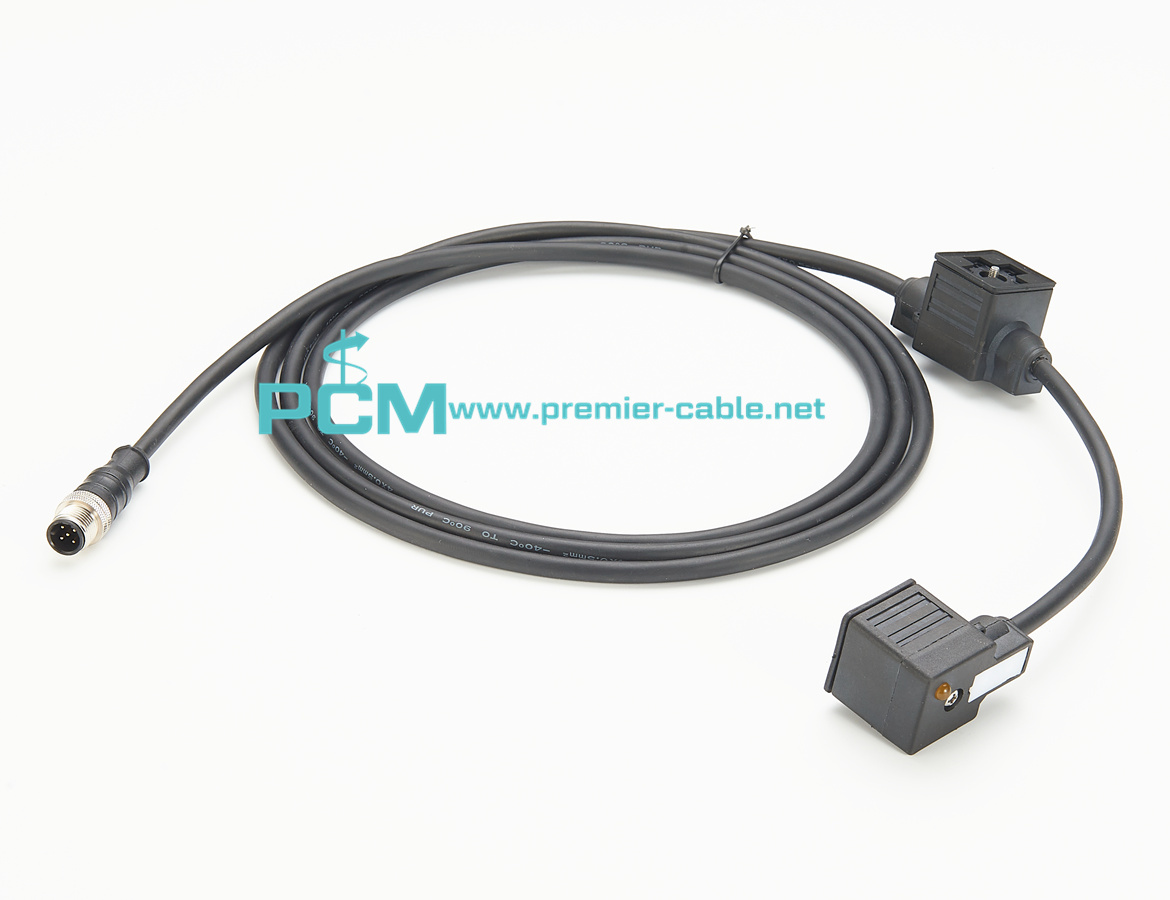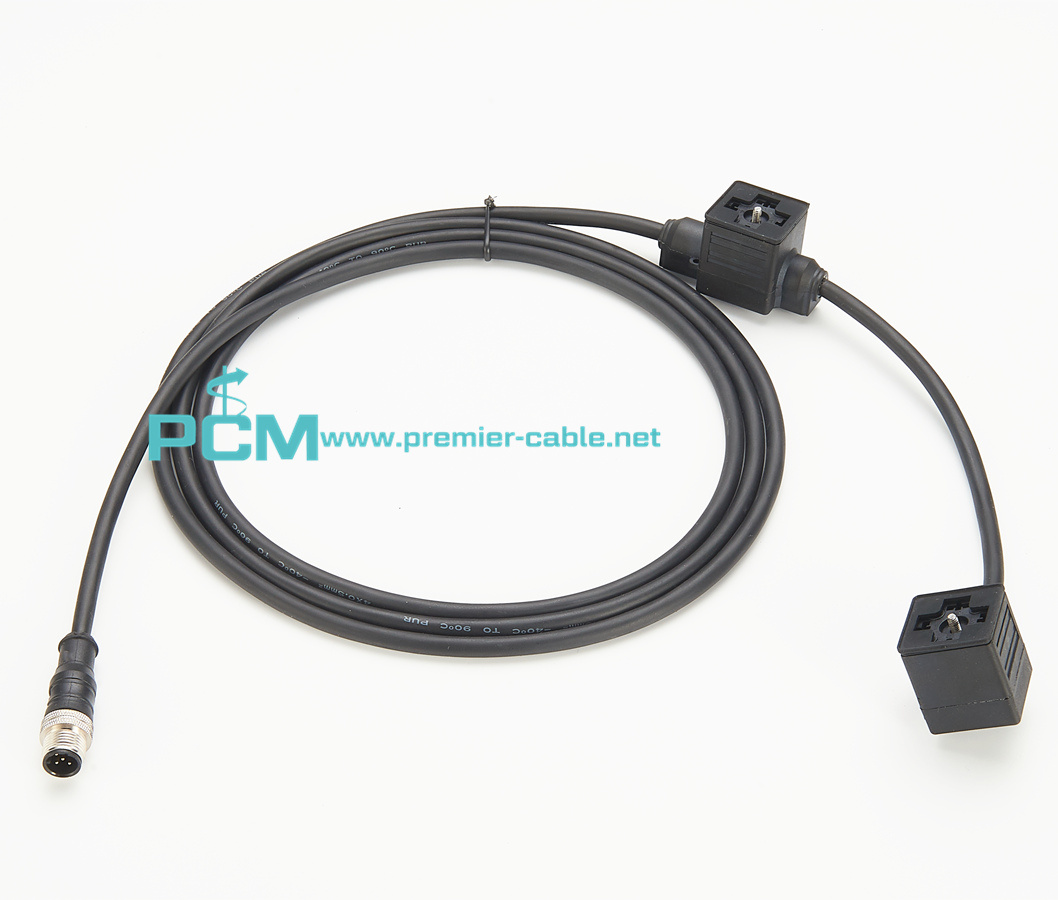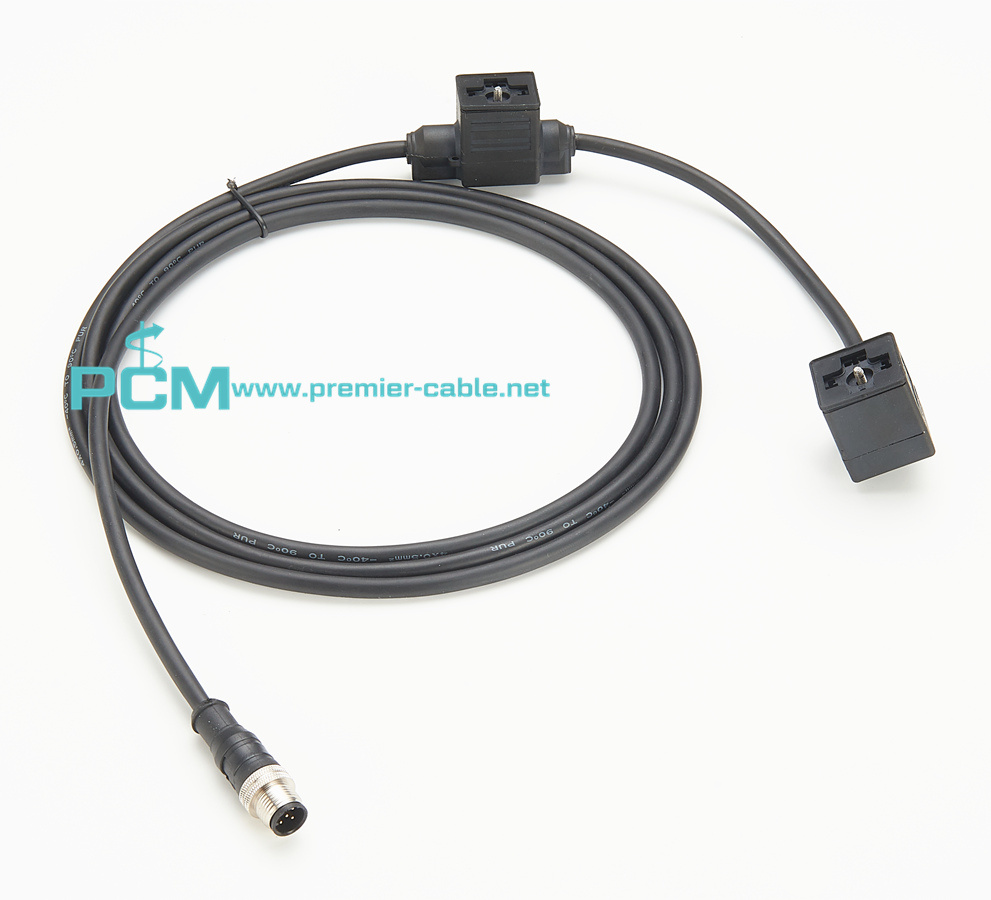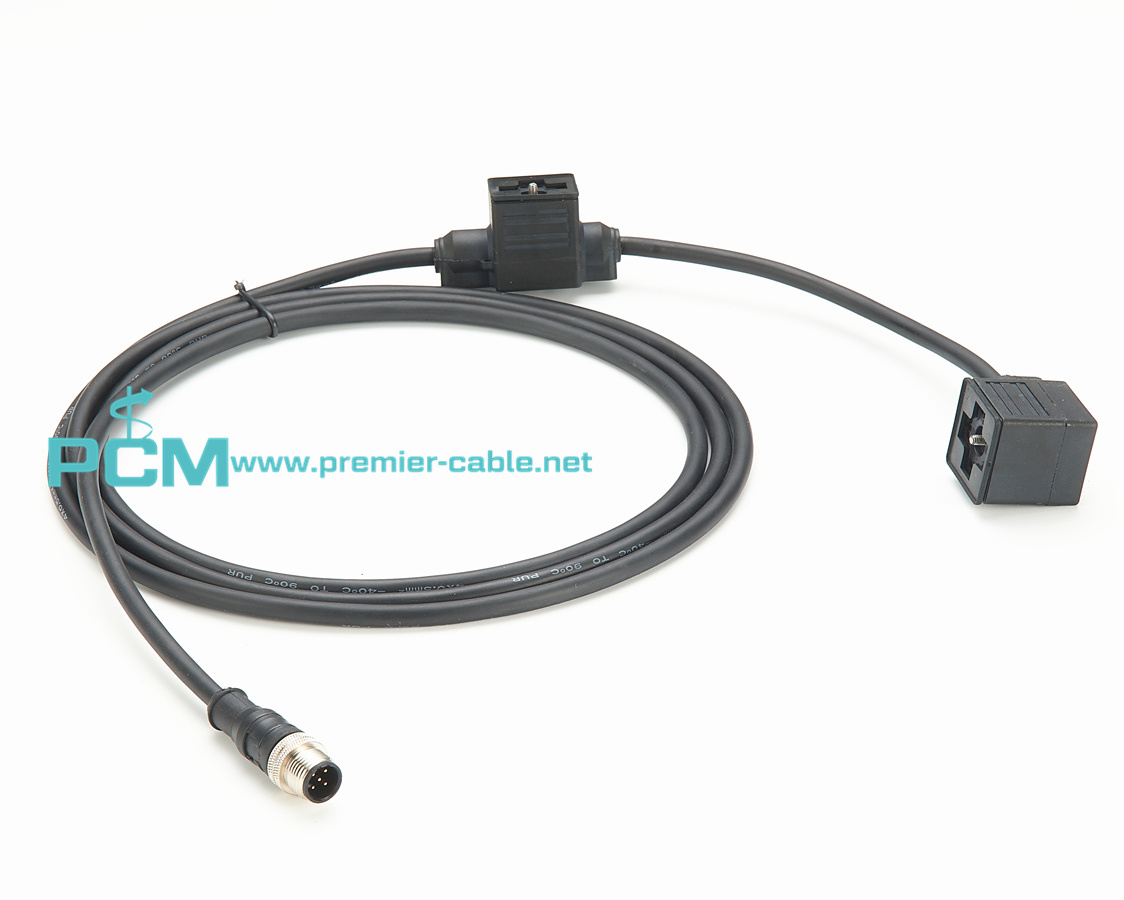 Sensor Cable M12 Connector to Solenoid Valve
Female 4-way DIN 43650 Form A to M12 Sensor Actuator Cable, Sensor actuator cable M12 cable plug to valve connector
---
Sensor Cable M12 Connector to Solenoid Valve
M12 Male Top to MSUD Double Valve Connector
Y-Distributor M12 male MSUD valve plug
Hirschmann Industrial Connector Din Valve to M12
Sensor actuator cable M12 cable plug to valve connector
Female 4 way DIN 43650 Form A to M12 Sensor Actuator Cable

M12 Micro splitter cordset TO valve connectors according to DIN EN 175301-803
M12 output leads - solenoid valve equipped with an LED.
Connection leads fitted with an M12 connector (5-pin) on one side (output side) and a Form A solenoid valve connector on the other side.

Connectors
M12 Male Top to MSUD Double Valve Connector BF B 10 mm
Connection technology / valve plug / double valve plug
Male straight – male 90°
Further cable lengths on request.
M12, 4-pole A-coded MSUD Form B 10 mm LED yellow
Plastic housings with good resistance against chemicals and oils.

Specifications

Connector 1 DIN 43650 Form A
Connector 2 M12


Length 1m
Sheath Material PUR
Number of Cores 5
Sheath Colour Black
American Wire Gauge 21 AWG
Cross Sectional Area 0.5 mm²