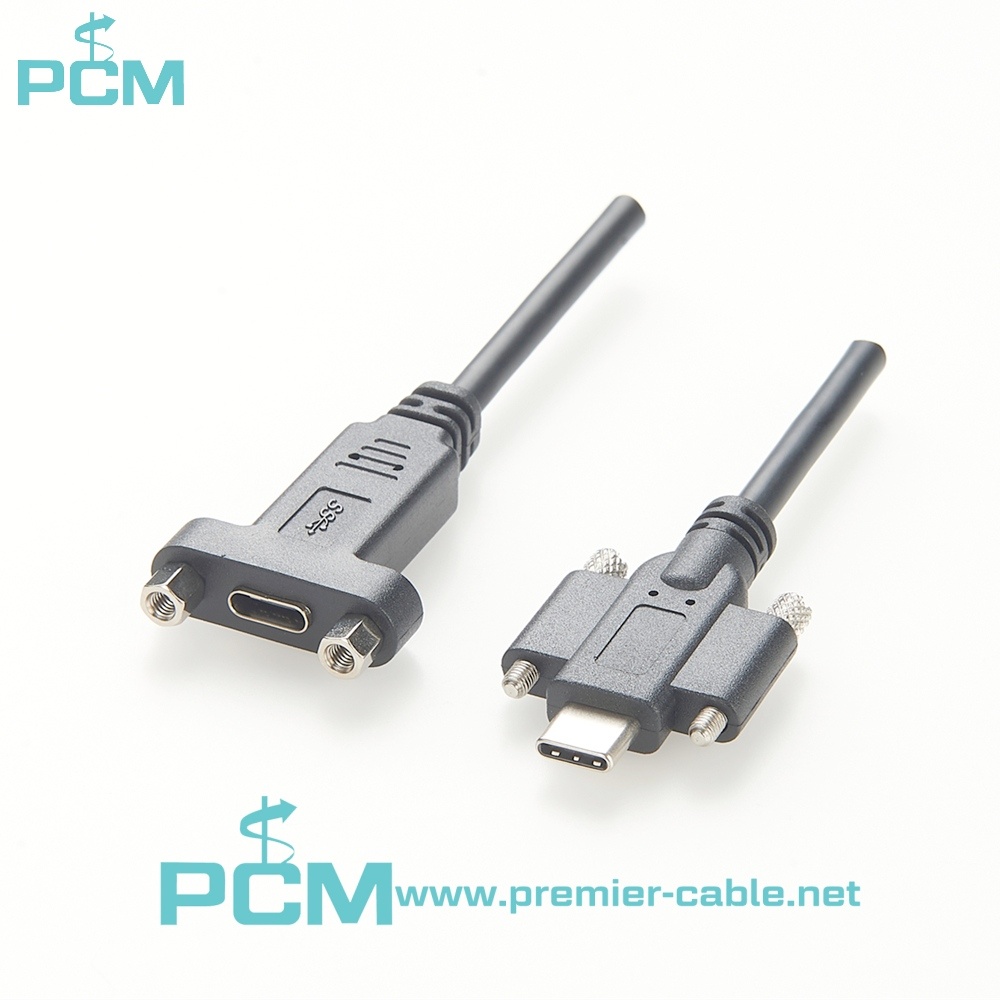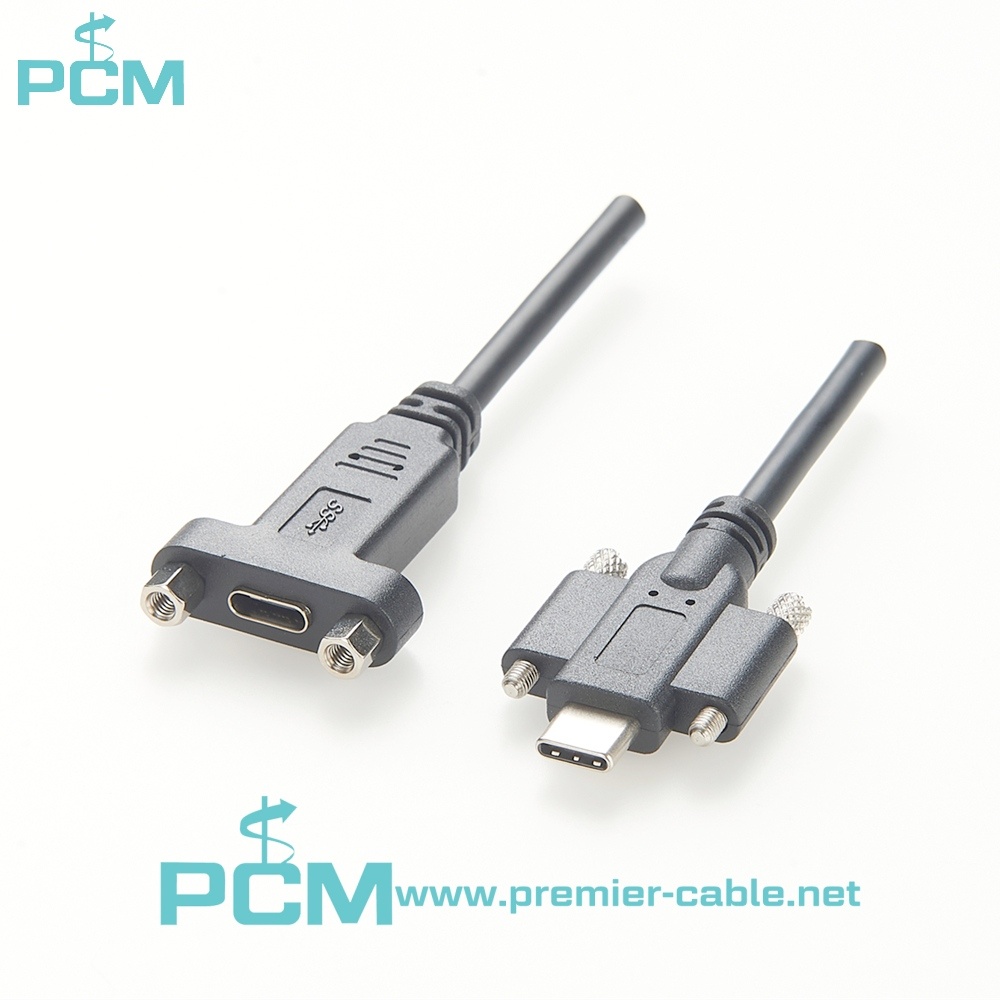 USB Type C Extension Cable Panel Mount Locking Screw
Locking USB 3.1 Type C extension Cable
---
USB Type C Extension Cable Panel Mount Locking Screw
Locking USB 3.1 Type C extension Cable
USB-C extension locking cable
It is specially designed for industry equipment, VR, game machine.
USB-C Extension Cable with panel mount locking screw will provide more reliable and secure mating mechanism for industrial and other user application.
Type C Extension Cable is designed for extending and protecting USB C Port on USB-C devices, such as Nintendo Switch, Type-C Smartphone or Laptop. Supports Data/Video/Audio Transfering and Charging.
This Short USB Type C Extender will protect C-Type Port of Devices from demage because of frequently inserting in and pulling out. It can transfer Data up to 10Gbps, 4K HDMI Video Signal , Audio and also support Charging.