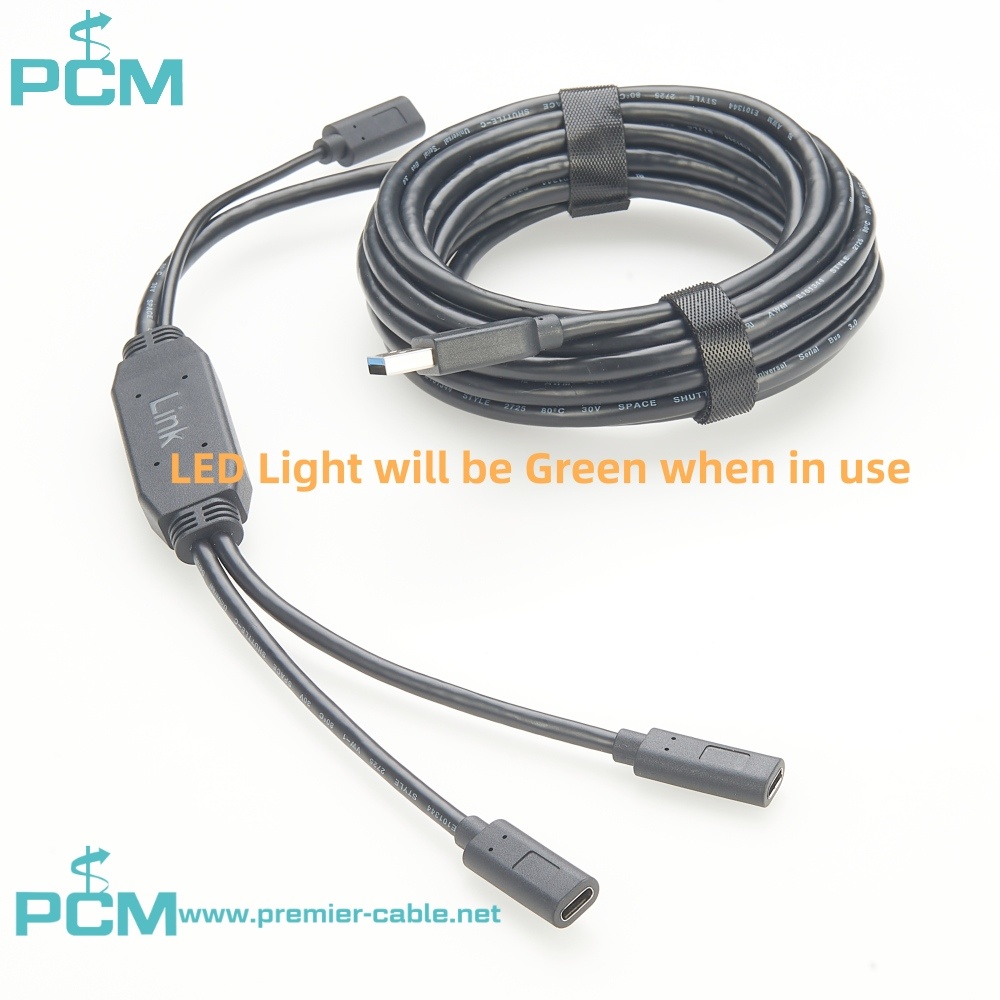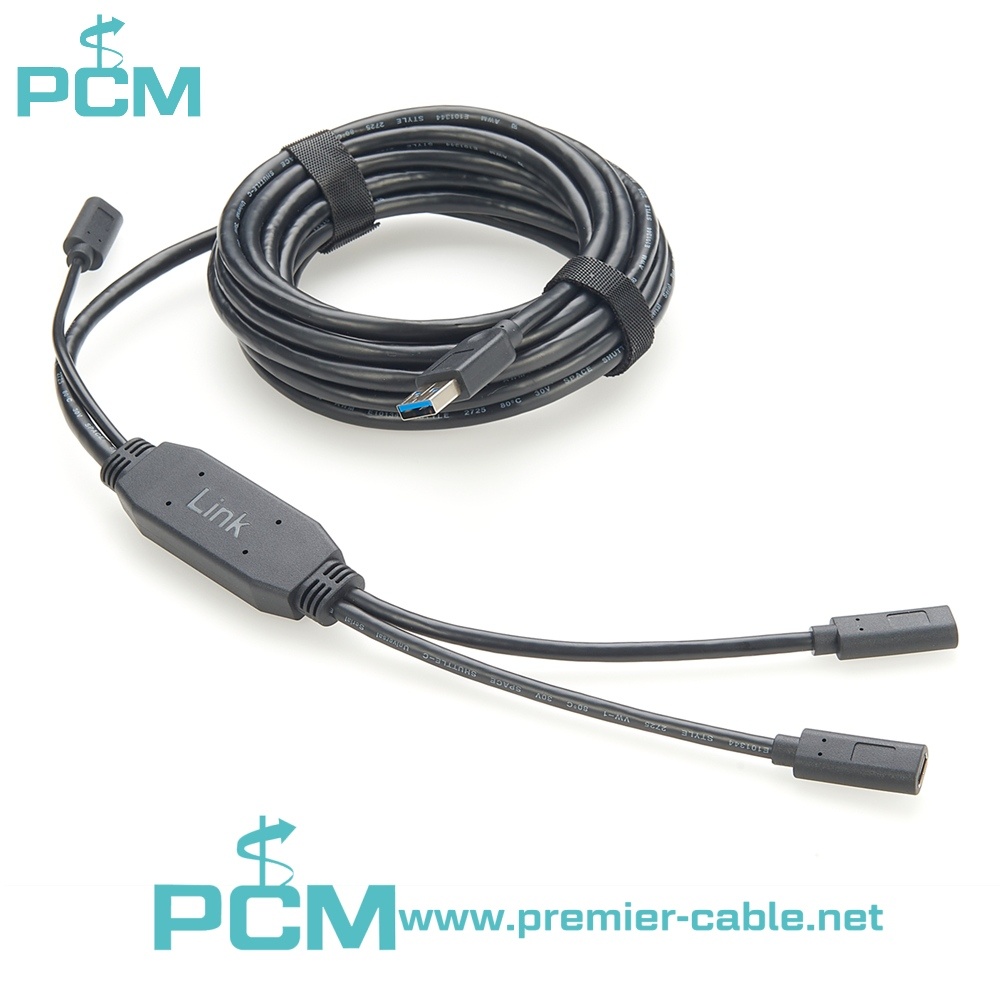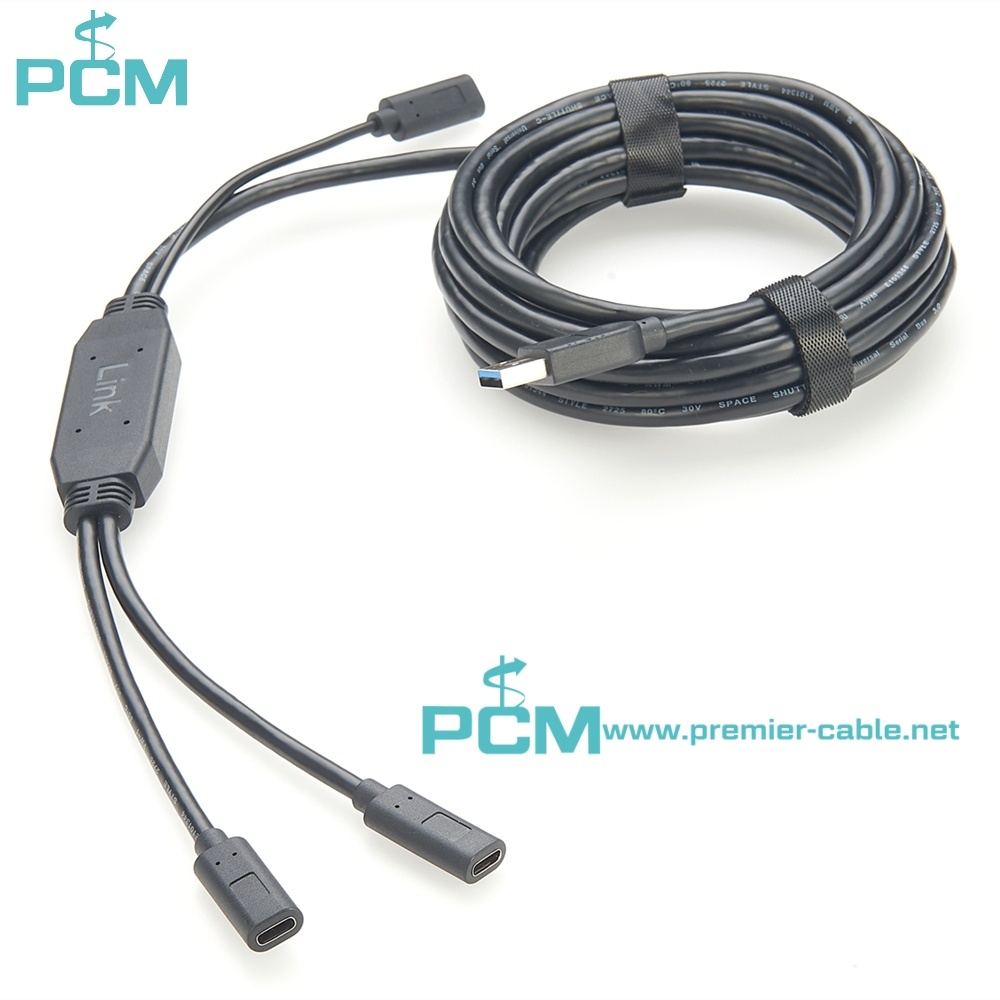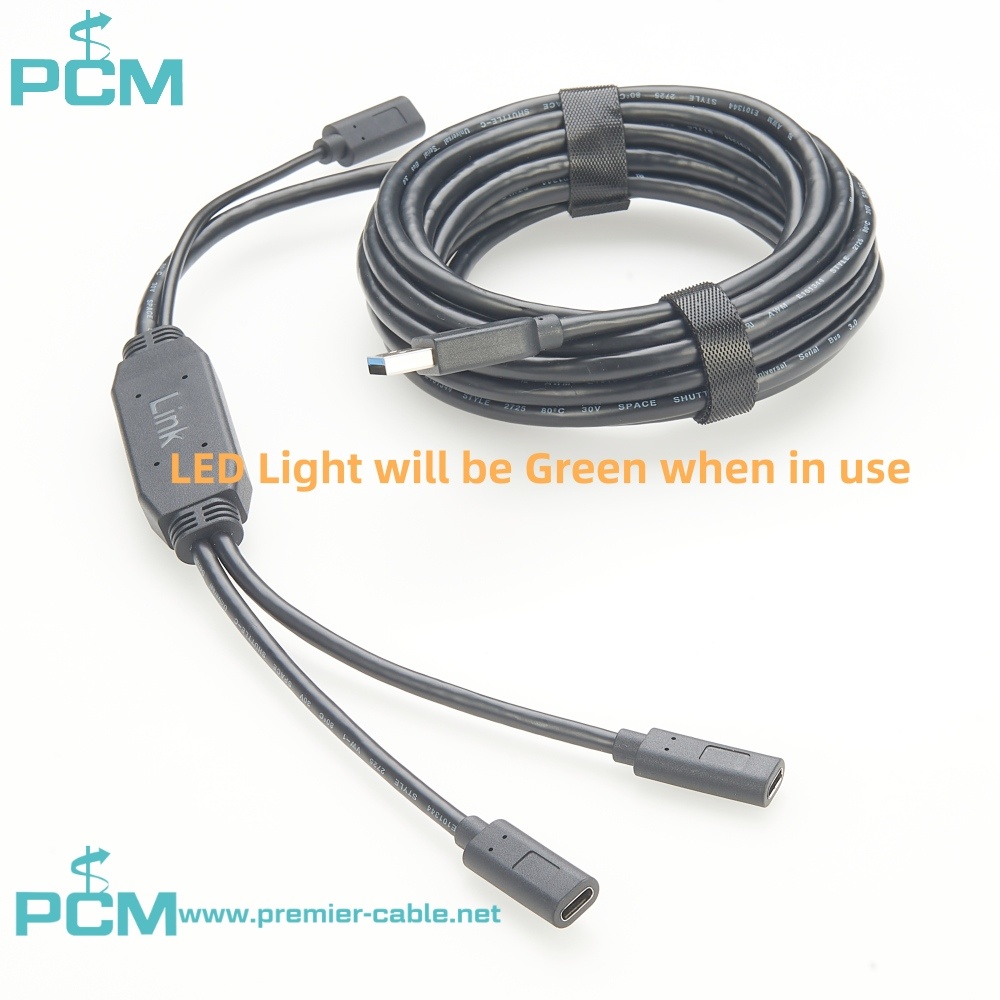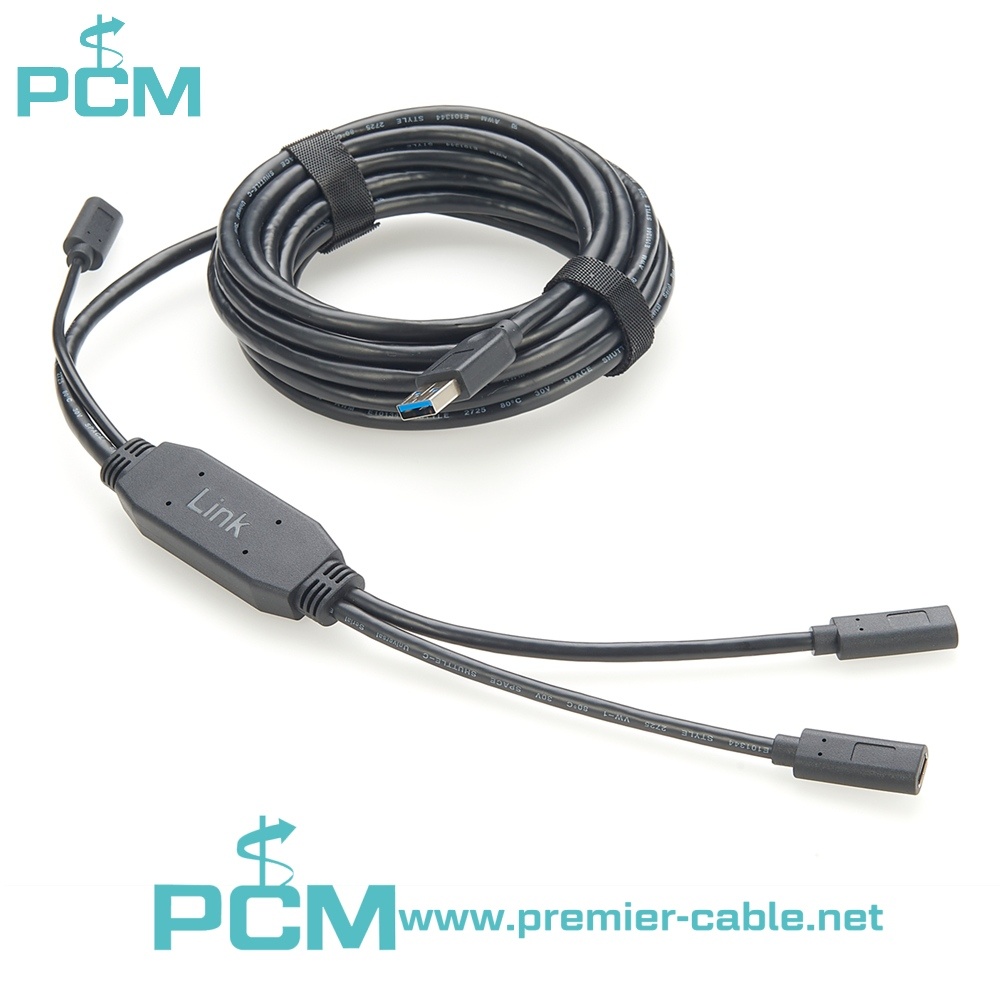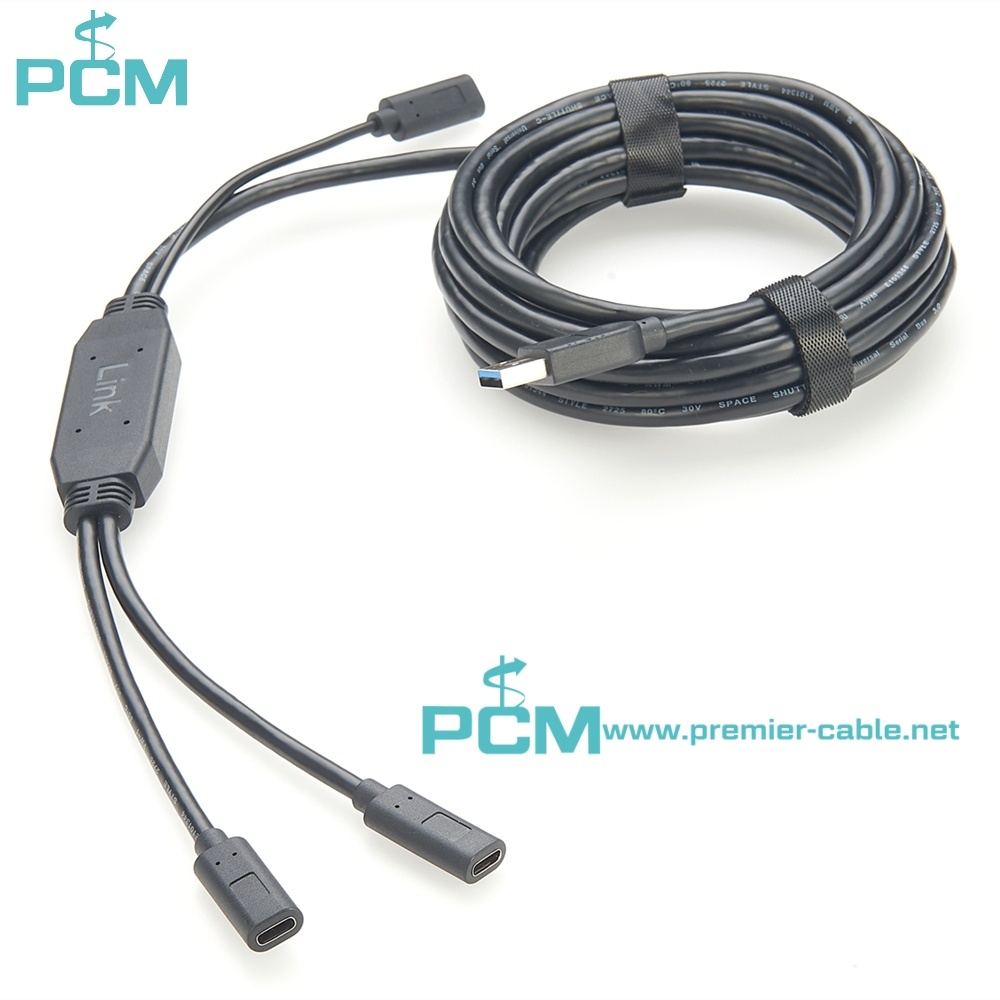 Dual Port USB Type-C Active Extension Cable With Power
2-Port USB 3.1 SuperSpeed Desktop Extension Cable
---
Dual Port USB Type-C Active Extension Cable With Power
2-Port USB 3.1 SuperSpeed Desktop Extension Cable
USB 3.1 Extension Cable 2 Port Active Repeater
Plugable USB-C 3.1 2-Port Hub splitter
Plug & Play
No extend power require
LED Light will be Green when in use
The hub uses a high-quality NEC chipset.
Supports data transfer rates up to 5 Gbps

Featuring a clean, compact design, the Plugable USB-C 2-Port Hub enables two devices to share a single available USB port with full USB 3.1 compatibility and performance.

This long USB 3.1 extension cable allows you to extend both USB and USB C cables with ease, It has a AC Adapter plug to give extra power, all the way up to 500ma of power a the end, that will power most USB devices.